November 20, 2014
Use of Drug-Eluting Stents May Cut In-Hospital Mortality
Comparison with outcomes for bare-metal stents shows benefits across various patient subgroups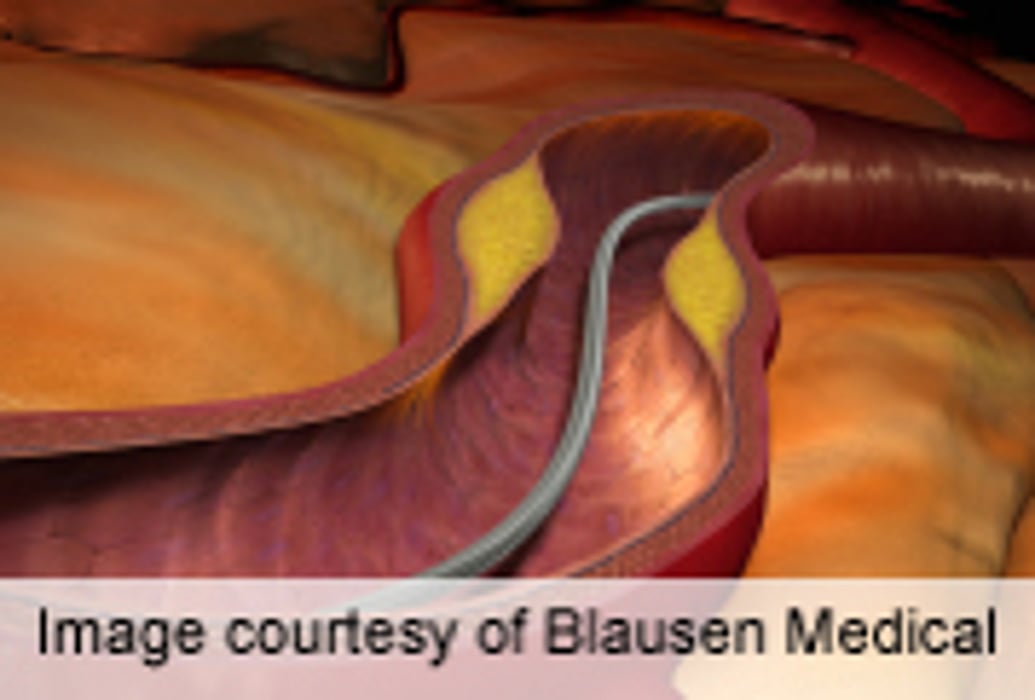 THURSDAY, Nov. 20, 2014 (HealthDay News) -- Use of drug-eluting stents (DES) rather than bare-metal stents (BMS) for percutaneous coronary intervention (PCI) is associated with lower rates of in-hospital mortality, according to research published in the Dec. 1 issue of The American Journal of Cardiology.
Apurva O. Badheka, M.D., of the Detroit Medical Center, and colleagues analyzed data from 665,804 PCI procedures to assess the association between stent type and in-hospital mortality.
The researchers found that the in-hospital mortality rate was higher in patients receiving BMS versus DES (1.4 versus 0.5 percent; P < 0.001). This association remained significant when adjusted for possible confounders (odds ratio [OR] for in-hospital mortality for DES versus BMS, 0.59; P < 0.001) or analyzed in propensity-matched cohorts (1.2 versus 0.7 percent; P < 0.001). Similar associations were observed in high-risk subgroups of patients, including those with diabetes (OR, 0.57), acute myocardial infarction and/or shock (OR, 0.53), age greater than 80 years (OR, 0.66), and multivessel PCI (OR, 0.55) (all P < 0.001).
"The patients receiving DES had both lower in-hospital mortality and combined end point of postprocedural mortality and complications compared with patients who got BMS," the authors write.
Abstract
Full Text (subscription or payment may be required)
Physician's Briefing