March 28, 2014
ACC: Takotsubo Cardiomyopathy Spikes After Natural Disaster
First U.S. study to examine the condition's geographic distribution after natural disasters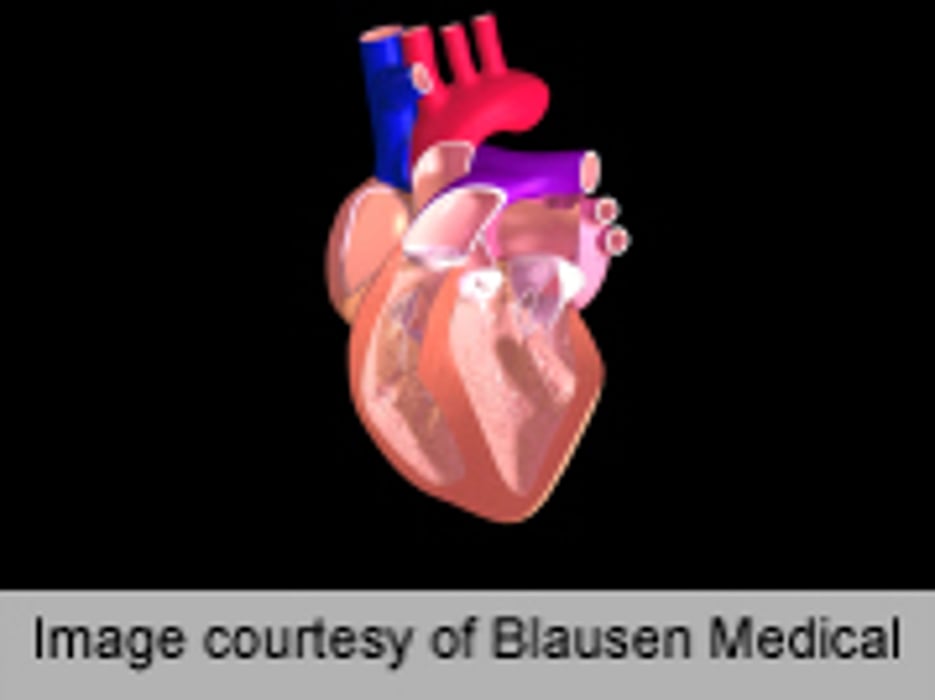 FRIDAY, March 28, 2014 (HealthDay News) -- Spikes in cases of Takotsubo cardiomyopathy ("broken heart syndrome") were seen in two states after major natural disasters hit in 2011, according to a study presented at the annual meeting of the American College of Cardiology, held from March 29 to 31 in Washington, D.C.
Sadip Pant, M.D., from the University of Arkansas for Medical Sciences in Little Rock, and colleagues analyzed discharge records from the Nationwide Inpatient Sample to identify a primary diagnosis of Takotsubo cardiomyopathy in 2011.
The researchers found that there were a total of 21,748 patients identified. Frequency varied from a maximum number of cases reported from Vermont (380 per 1,000,000) followed by Missouri (169 per 1,000,000). These higher incidences may be explained by tropical storm Irene that hit Vermont and the Joplin tornado that devastated Missouri. However, most of the states had <150 per 1,000,000 cases. The lowest incidences were seen in New Hampshire and Hawaii.
"Despite the seemingly increasing number of natural disasters we have, there is limited data about how it might affect the heart," Pant said in a statement. "Our findings suggest two disasters, one in Vermont and one in Missouri, might have been possible triggers for the clustering of Takotsubo cardiomyopathy cases in these regions."
Physician's Briefing