August 28, 2012
STEMI Mortality Down in France From 1995 to 2010
Decrease due to increase in reperfusion therapy, early use of meds, change in patient risk profile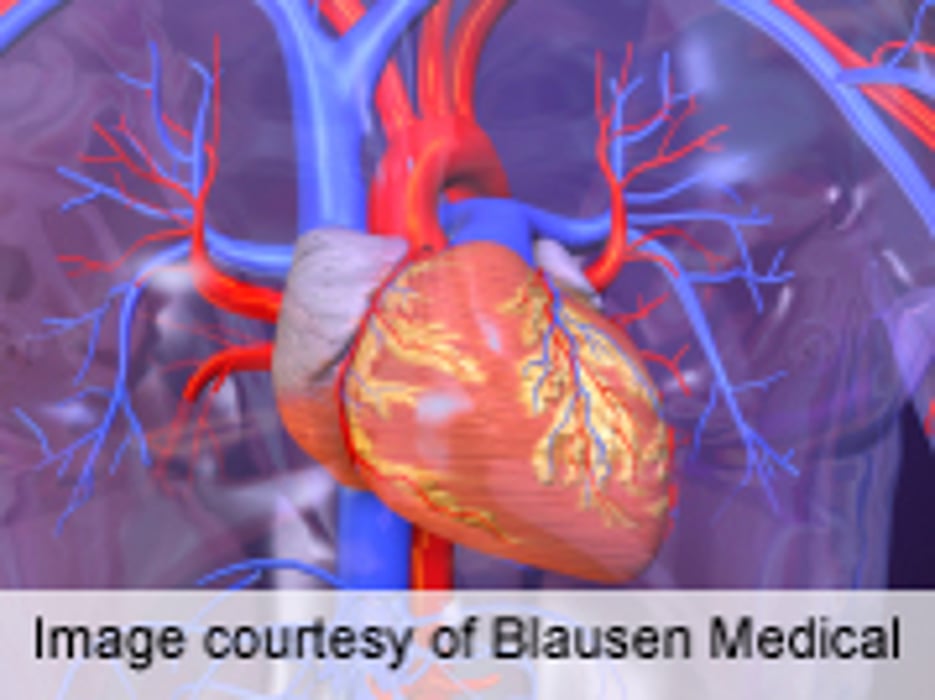 TUESDAY, Aug. 28 (HealthDay News) -- ST-segment elevation myocardial infarction (STEMI) mortality declined in France from 1995 to 2010 due to greater use of reperfusion therapy and early admission and medications as well as changes in patient characteristics, according to a study published online Aug. 27 in the Journal of the American Medical Association to coincide with presentation at the annual European Society of Cardiology Congress, held from Aug. 25 to 29 in Munich.
To examine factors associated with improved survival for patients with STEMI, Etienne Puymirat, M.D., from Université Paris-Descartes, and colleagues analyzed data from 6,707 STEMI patients using four one-month French nationwide registries, conducted in 1995, 2000, 2005, and 2010.
The researchers found that the mean age decreased from 66.2 to 63.3 years, along with a decline in comorbidities and history of cardiovascular events. There was an increase in the proportion of younger patients, particularly women younger than 60 years, in whom obesity and current smoking increased. There was a decrease in the time from symptom onset to hospital admission. The increase in reperfusion therapy was mainly driven by primary percutaneous coronary intervention. There was an increase in the early use of recommended medications. The crude 30-day mortality dropped from 13.7 to 4.4 percent and standardized mortality declined from 11.3 to 4.4 percent. The odds of mortality were reduced from 1995 to 2010, even after controlling for factors such as reperfusion therapy and initial population risk score.
"The main findings of this study are that 30-day STEMI mortality decreased," the authors write. "Although this reduction parallels improvements in care, such as greater use of primary percutaneous coronary intervention, and adjunctive therapies, it was also associated with a substantial change in the patient risk profile."
Several authors disclosed financial ties to the pharmaceutical industry, including companies that indirectly funded the study.
Physician's Briefing