March 27, 2014
ACC: Vitamin D Deficiency Tied to Coronary Artery Disease
Increased prevalence of CAD, severe CAD with vitamin D deficiency; risk up for severe deficiency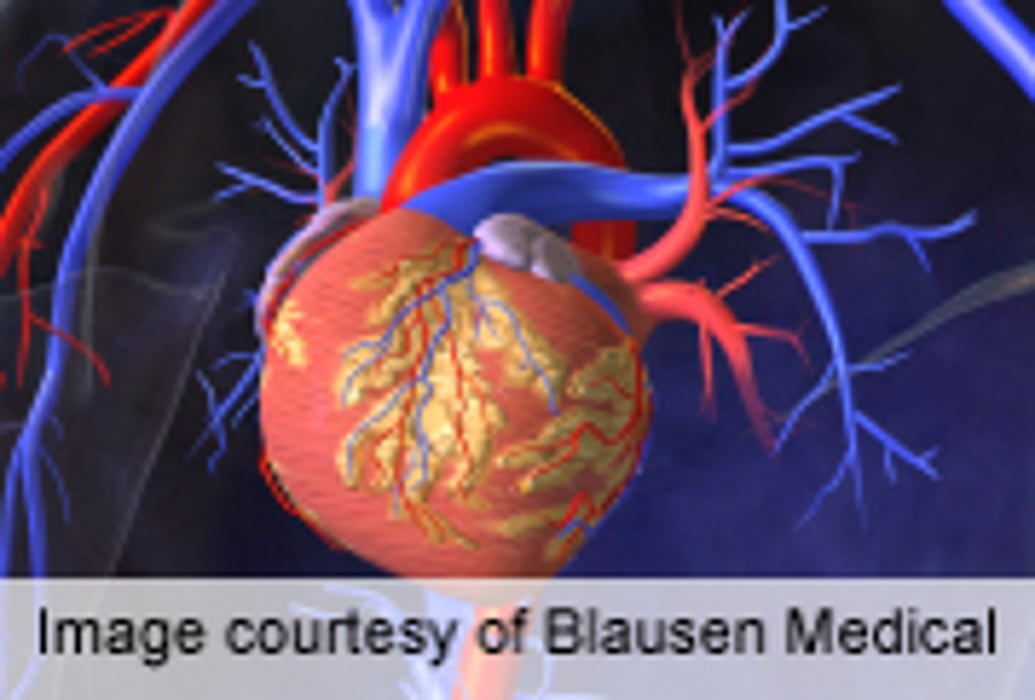 THURSDAY, March 27, 2014 (HealthDay News) -- Vitamin D deficiency is associated with the prevalence and severity of coronary artery disease (CAD), according to a study presented at the annual meeting of the American College of Cardiology, held from March 29 to 31 in Washington, D.C.
Monica Verdoia, M.D., from Eastern Piedmont University in Novara, Italy, and colleagues examined the correlation between vitamin D levels and CAD in a cohort of 1,484 patients undergoing coronary angiography.
The researchers found that 91.8 percent of patients had hypovitaminosis D (values below 30 mg/mL). Hypovitaminosis D correlated with increased prevalence of left main and right CAD (P = 0.03). A higher prevalence of CAD and severe CAD was associated with vitamin D deficiency (<15 ng/mL; adjusted odds ratios, 1.32 and 1.18, respectively). Patients with severe versus mild vitamin D deficiency (16 to 30 ng/mL) had an additional CAD risk (adjusted odds ratios, 2.11 [P = 0.007] versus 1.7 [P = 0.059]).
"Present results suggest vitamin D deficiency to be the cause rather than the consequence of atherosclerosis," Verdoia said in a statement. "Although evidence of benefits with vitamin D supplementation in cardiovascular outcomes are still lacking, strategies to raise endogenous vitamin D should probably be advised in the prevention of cardiovascular disease."
Physician's Briefing