February 2, 2012
Women Wear Red on Friday to Highlight Heart Health
Roughly 8 million women in the United States have heart disease, research shows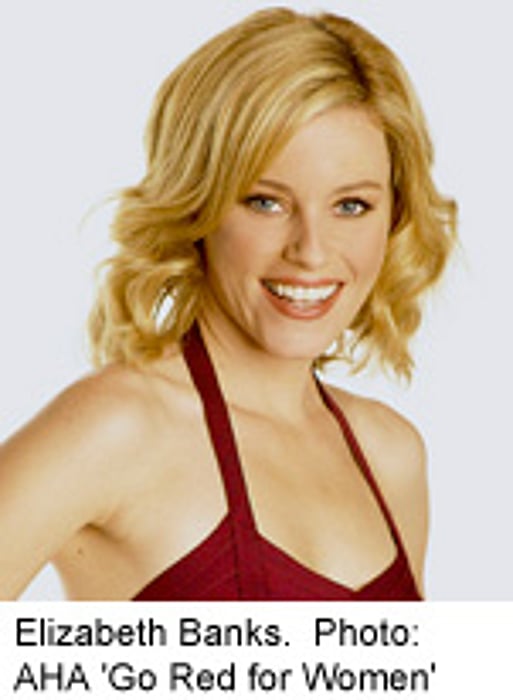 THURSDAY, Feb. 2, 2012 (HealthDay News) -- Heart disease is the leading cause of death among women, according to the American Heart Association, but millions of women are not even aware of their risk because heart disease is often silent and misunderstood.
To help reverse this trend, the heart association's Go Red For Women movement has named Feb. 3 as National Wear Red Day. The group is asking women to wear red on Friday to create awareness about women's risk for heart disease so they can take steps to protect themselves.
"Heart disease causes the death of one woman every minute," Dr. Suzanne Steinbaum, director of women and heart disease at the Heart and Vascular Institute of Lenox Hill Hospital in New York City, said in a heart association news release. "That's why it's so important to understand your personal risk factors and often overlooked common symptoms, and to share that information with the women you love."
Currently, about 8 million women in the United States are living with heart disease, according to the heart association. The group adds that 90 percent of women have one or more risk factors for developing the condition. In an effort to spread the word about heart disease, Go Red For Women has also enlisted the help of Emmy-nominated actress Elizabeth Banks.
"Every woman needs to be reminded that heart disease doesn't just happen to men or to someone else, it can happen to you," Banks said in the news release. "I'm proud to work with the American Heart Association's Go Red For Women movement to do whatever I can to help women understand that knowing this truth is the difference between life and death."
More information
Visit the American Heart Association to find out more about the Go Red For Women movement.
SOURCE: American Heart Association, news release, Feb. 2, 2012
Consumer News