March 23, 2018
AHA: Weight-Loss Surgery Helps the Hearts of Very Obese Teens, Too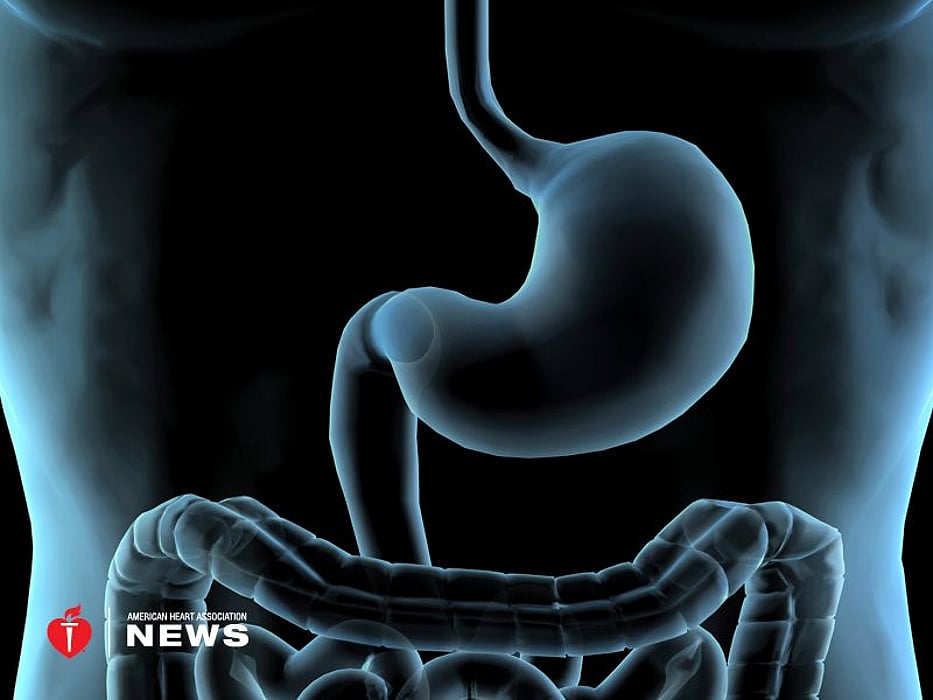 FRIDAY, March 23, 2018 (American Heart Association) -- Bariatric surgery in severely obese teenagers could lower their risk of heart attack and stroke by about 40 to 50 percent -- and could maintain that lower risk for at least five years, a new study shows.
Researchers found the benefits of the stomach-reduction surgery could overcome major concerns that go with it, such as the risks of the operation itself, the expense, emotional toll, adhering to a new lifestyle and unknown long-term ramifications.
"I think this study shows that for those who are severely obese and at high risk of a cardiovascular event, bariatric surgery could potentially be a lifesaving procedure," said lead researcher Justin Ryder, an assistant professor of pediatrics at the University of Minnesota Medical Center in Minneapolis.
The study was presented Friday at the American Heart Association's Epidemiology and Lifestyle scientific conference in New Orleans.
Previous bariatric studies looked at factors such as the impact of lowering blood pressure or cholesterol. This study uniquely focuses on predicting the likelihood of having a cardiovascular event, Ryder said.
"In pediatrics, we have this challenge: We can measure risk factors all we want, but just because someone has risk factors for disease as a child doesn't mean they will develop the disease as an adult," he said. "We wanted to go beyond risk factors and look at events in the context of what might happen with interventions. Are these kids with severe obesity at high risk? Yes. We wanted to know what that risk is and does surgery that produces substantial weight loss impact those risks. The answer is yes."
Dr. Paul Poirier said he's already a believer in the procedure for severely obese teens "because there's nothing but surgery that will give them their life back again."
As for how this study impacts his stance, "It's nice to have, but I would not make my decision on that," said Poirier, a cardiologist and a professor at Laval University in Canada who was not involved in the study.
Participants in the study came from the Teen-Longitudinal Assessment of Bariatric Surgery (Teen-LABS), a study designed to assess the short- and long-term safety and usefulness of bariatric surgery in teens.
Researchers focused on 215 teens ages 13 to 19 with an average body mass index (BMI) of 53. That's the equivalent of a 5-foot person weighing 271 pounds. (The obese range begins with a BMI of 30, or a person who is 5-foot and 153 pounds. Extreme obesity range begins at 40, or 204 pounds for a 5-footer.)
Researchers calculated the 30-year risk of having a cardiovascular event, like a heart attack or stroke, for each participant before and after they had bariatric surgery which reduced their BMI into the high 30s. Researchers also looked at the risk at annual intervals up to five years out.
They found:
8 percent were expected to have an event without surgery within 30 years, compared to 4 percent with surgery. Considering there are about 5 million teens who are severely obese, that could mean 200,000 people avoiding death or the physical, emotional and financial toll of suffering a cardiovascular event.
The lower risk was sustained for each of the next five years. Data doesn't exist for a longer projection.
In addition to dropping weight, patients are likely to experience improved overall health and a reduction in those conditions that lead to stroke and cardiac events, including hypertension and diabetes, while also reducing the reliance on medications to control those conditions, Ryder said.
The study takes into consideration that about half the kids will regain some of the weight over each year of the five-year projection.
"To get actual outcomes, we'd need to follow these teenagers for several decades," he said.
Ryder said he expects the study manuscript to be submitted for publication in the near future.
Consumer News