November 25, 2016
Los ACV se reducen entre los estadounidenses mayores y aumentan entre los jóvenes
Cada generación debe vigilar su presión arterial, dicen unos investigadores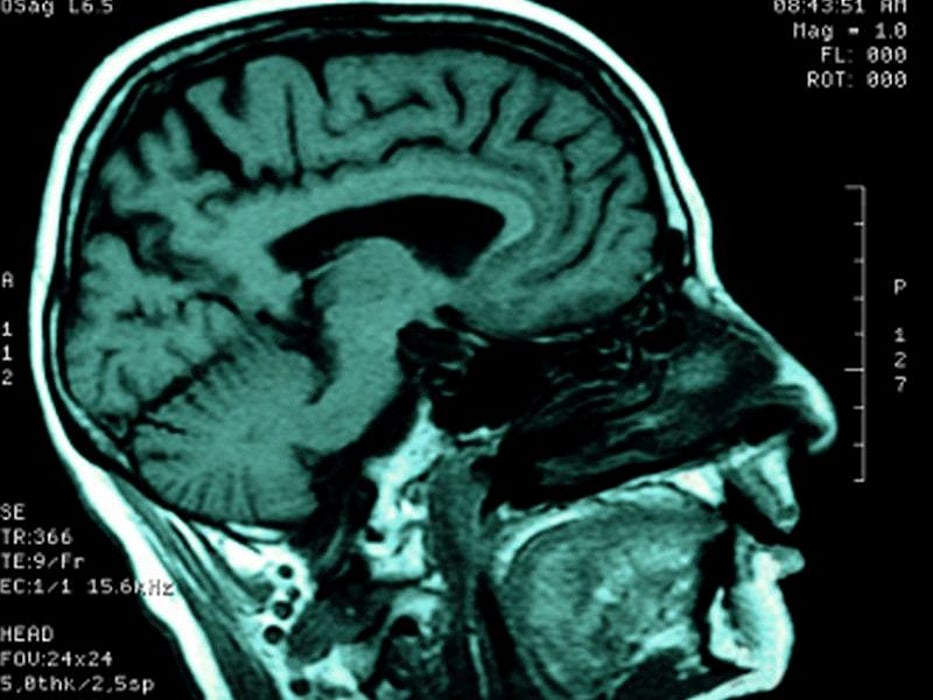 MIÉRCOLES, 23 de noviembre de 2016 (HealthDay News) -- Hay una nueva brecha generacional en Estados Unidos: los accidentes cerebrovasculares (ACV) están en aumento entre los jóvenes, y al mismo tiempo, las tasas de ACV están bajando entre las personas de a partir de 55 años de edad, informa un nuevo estudio.
"Las personas nacidas durante lo que yo llamo la 'generación dorada', de 1945 a 1954, tenían unas tasas más bajas de ACV que las nacidas 20 años antes y también en los 20 años después", dijo el investigador líder, Joel Swerdel, candidato doctoral en la Facultad de Salud Pública de la Universidad de Rutgers, en Nueva Jersey.
Las personas nacidas durante la "generación X" (entre 1965 y 1974) tienen unas probabilidades un 43 por ciento más altas de ACV que las de la generación dorada, descubrieron los investigadores.
Los ACV ocurren sobre todo cuando un coágulo sanguíneo bloquea un vaso sanguíneo o arteria en el cerebro, dejando al cerebro sin oxígeno y matando células cerebrales en las áreas afectadas. Se trata de la quinta causa principal de muerte en Estados Unidos, según los Centros para el Control y la Prevención de Enfermedades (CDC) de EE. UU.
Swerdel y sus colaboradores compararon las tasas de ACV y ataque cardiaco entre generaciones usando una base de datos exclusiva que incluye casi todas las hospitalizaciones por enfermedad cardiaca y ACV en Nueva Jersey.
Los investigadores compararon las tasas de ACV de personas de las mismas edades entre generaciones, basándose en más de 225,000 expedientes de datos de ACV entre 1995 y 2014.
Por ejemplo, los investigadores observaron cuántas personas de 35 a 39 años sufrieron un ACV entre 1995 y 1999, y entonces compararon esto con la cantidad de víctimas de ACV de 35 a 39 años entre 2010 y 2014.
Los resultados revelaron una tasa siempre creciente de ACV en las generaciones más jóvenes. Al comparar los ACV ocurridos en 1995-1999 con los de 2010-2014:
Las tasas de ACV aumentaron en más del doble en personas de 35 a 39 años (un aumento de casi 2.5 veces).
Las tasas de ACV se duplicaron en las personas de 40 a 44.
Las tasas de ACV aumentaron en más o menos un 68 por ciento en las personas de 45 a 54.
Los ACV declinaron en todos los grupos de edad a partir de los 55 años entre 1995 y 2014, señaló Swerdel.
La llamada generación dorada parece estarse beneficiando de los medicamentos para la presión arterial y para reducir el colesterol, que no estaban disponibles para generaciones anteriores, sugirió Swerdel.
La generación de la postguerra también evitó la doble epidemia de obesidad y diabetes tipo 2, que ha mermado la salud de generaciones más jóvenes, comentó.
"Si observamos la historia de EE. UU., ha habido un gran impulso por añadir mucha azúcar a la comida", dijo Swerdel. "Por ejemplo, los cereales azucarados no se hicieron populares hasta principios de los 60. Las tasas de obesidad y diabetes en estos grupos más jóvenes podrían ser una función de esto".
Daniel Lackland es profesor y director de neurociencia traslacional y estudios de la población de la Universidad Médica del Sur de Carolina, en Charleston. Apuntó que a las personas más jóvenes tampoco les han transmitido lo suficiente los peligros de la hipertensión o presión arterial alta.
"La campaña contra la hipertensión en realidad comenzó en los 70, cuando todo el mundo debía conocer y controlar su presión arterial", dijo Lackland. "Creemos que esos programas tuvieron un impacto muy fuerte. Estas personas más jóvenes no han sido expuestas a ese mensaje de forma tan diligente".
Los médicos deben comenzar a evaluar las señales de hipertensión incluso ya en la adolescencia, dijo Lackland, vocero de la Asociación Americana del Corazón (American Heart Association).
"Hoy en día tenemos a una cantidad significativa de pediatras que vienen a preguntar cómo diagnosticar y tratar la hipertensión adulta, porque es lo que están viendo en sus pacientes pediátricos", comentó Lackland. "Todo el mundo debe medirse la presión arterial y saber cuál es su presión arterial".
Tanto Swerdel como Lackland ven estos resultados como una señal temprana de advertencia, en lugar de evidencia de una situación sin esperanzas.
"Es otra alerta de que esto no va a desaparecer", dijo Lackland. "Es un patrón que seguiremos viendo si no hacemos algunos ajustes. Lo bueno es que hay muchas cosas que podemos hacer para lograr una diferencia significativa".
Por ejemplo, los programas públicos para reducir los azúcares añadidos en los alimentos y disuadir del consumo de bebidas azucaradas pueden ser tremendamente útiles, planteó Swerdel. Las campañas que enfatizan una dieta saludable y la actividad física también pueden contribuir a un cambio positivo.
"Es fácil cambiar todo eso en los jóvenes", dijo Lackland. "Cambie la dieta, pierda algo de peso y no coma tanta sal".
El estudio aparece en la edición en línea del 23 de noviembre de la revista Journal of the American Heart Association.
Más información
Para más información sobre los accidentes cerebrovasculares, visite los Institutos Nacionales de la Salud de EE. UU.
Artículo por HealthDay, traducido por HolaDoctor.com
© Derechos de autor 2016, HealthDay

FUENTES: Joel Swerdel, Ph.D. candidate, Rutgers University School of Public Health, New Brunswick, N.J.; Daniel Lackland, Dr.PH., professor and director, translational neuroscience and population studies, Medical University of South Carolina, Charleston, S.C.; Nov. 23, 2016, Journal of the American Heart Association, online
Consumer News in Spanish