November 23, 2016
Strokes Decline in Older Americans Rise in Young
Every generation needs to watch their blood pressure, researchers say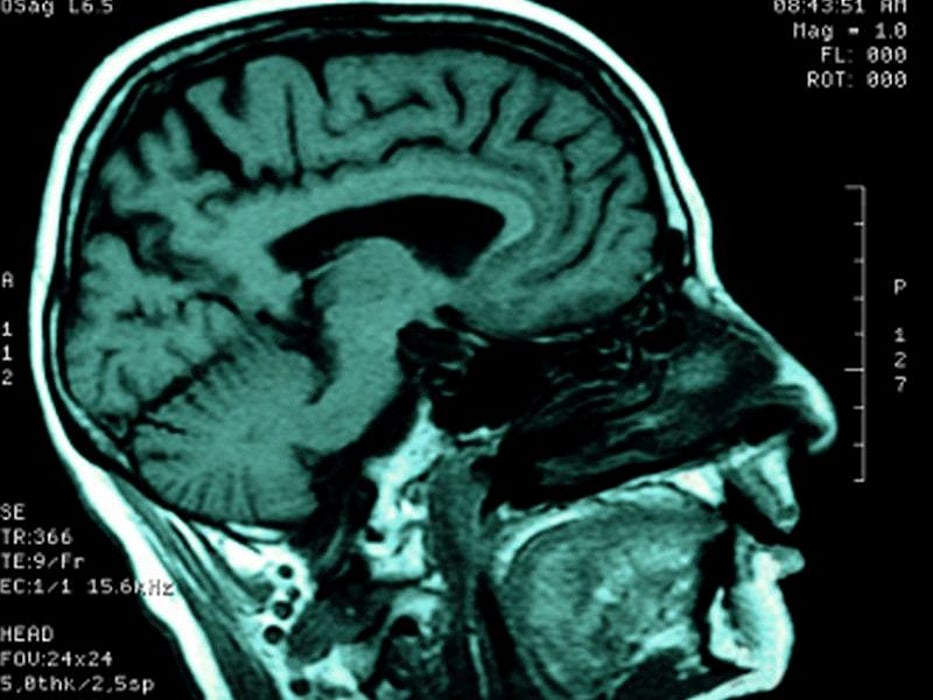 WEDNESDAY, Nov. 23, 2016 (HealthDay News) -- There's a new generation gap in the United States -- strokes are increasingly striking young people, and at the same time, stroke rates are dropping in those 55 and older, a new study reports.
"People born during what I call the 'Golden Generation,' 1945 to 1954, had lower rates of stroke than those born 20 years before them and also in the 20 years after them," said lead researcher Joel Swerdel. He is a Ph.D. candidate at the Rutgers University School of Public Health in New Jersey.
People born during "Generation X" -- between 1965 and 1974 -- have a 43 percent higher rate of stroke than those born in the Golden Generation, researchers discovered.
Strokes primarily occur when a blood clot blocks a blood vessel or artery in the brain, starving the brain of oxygen and killing off brain cells in the affected area. It's the fifth-leading cause of death in the United States, according to the U.S. Centers for Disease Control and Prevention.
Swerdel and his colleagues compared stroke and heart attack rates between generations using a unique database that includes nearly all hospitalizations for heart disease and stroke in New Jersey.
The investigators compared stroke rates for people at the same ages between generations, based on more than 225,000 records of stroke data between 1995 and 2014.
For example, the researchers looked at how many people aged 35 to 39 suffered a stroke between 1995 and 1999, and then stood that up against the number of stroke victims aged 35 to 39 between 2010 and 2014.
The results revealed an ever-increasing rate of stroke in younger generations. When comparing strokes that occurred in 1995-1999 against those in 2010-2014:
Stroke rates more than doubled in people 35 to 39 (a nearly 2.5-fold increase).
Stroke rates doubled in people aged 40 to 44.
Stroke rates increased by about 68 percent in people aged 45 to 54.
Strokes declined in all age groups 55 and older between 1995 and 2014, Swerdel said.
The so-called Golden Generation appears to be benefiting from blood pressure medication and cholesterol-lowering drugs that were unavailable to those who came before them, Swerdel suggested.
Baby boomers also dodged the twin epidemics of obesity and type 2 diabetes, which have hammered the health of younger generations, he said.
"If we look back at U.S. history, there was a big push towards adding a lot of sugar to food," Swerdel said. "For instance, sugared cereals didn't become popular until the early 1960s. The rates of obesity and diabetes in these younger groups may be a function of that."
Daniel Lackland is a professor and director of translational neuroscience and population studies at the Medical University of South Carolina in Charleston. He pointed out that younger people also have not had the dangers of high blood pressure ("hypertension") sufficiently impressed upon them.
"The campaign against hypertension really began in the 1970s, where everybody should know their blood pressure and get their blood pressure under control," Lackland said. "We think those programs had very, very high impact. These younger folks have not been exposed as diligently to that message."
Doctors need to start reviewing people as early as their teenage years for signs of high blood pressure, said Lackland, a spokesman for the American Heart Association.
"Today, we have a significant number of pediatricians who come asking, 'How do I diagnose and treat adult hypertension, because that's what I'm seeing in my pediatric patients,'" Lackland said. "Everybody should have their blood pressure measured, and everybody should know their blood pressure."
Both Swerdel and Lackland see these results as an early warning signal, rather than evidence of a hopeless situation.
"It sends up another alert that this isn't going away," Lackland said. "This is the pattern we're going to continue to see if we don't make some adjustments. On the good side, there are plenty of things we can do to make a significant difference."
For example, public programs to reduce added sugars in foods and deter consumption of sugary drinks can help tremendously, Swerdel said. Campaigns emphasizing a healthy diet and physical activity also can contribute to positive change.
"In young people, it's easy to change all this," Lackland said. "Alter your diet, lose some weight and don't eat as much salt."
The study was released online Nov. 23 in the Journal of the American Heart Association.
More information
For more on stroke, visit the U.S. National Institutes of Health.
SOURCES: Joel Swerdel, Ph.D. candidate, Rutgers University School of Public Health, New Brunswick, N.J.; Daniel Lackland, Dr.PH., professor and director, translational neuroscience and population studies, Medical University of South Carolina, Charleston, S.C.; Nov. 23, 2016, Journal of the American Heart Association, online
Consumer News