February 2, 2017
Can Pregnancy Harm Your Heart?
Links uncovered between preterm birth, multiple children and future cardiac problems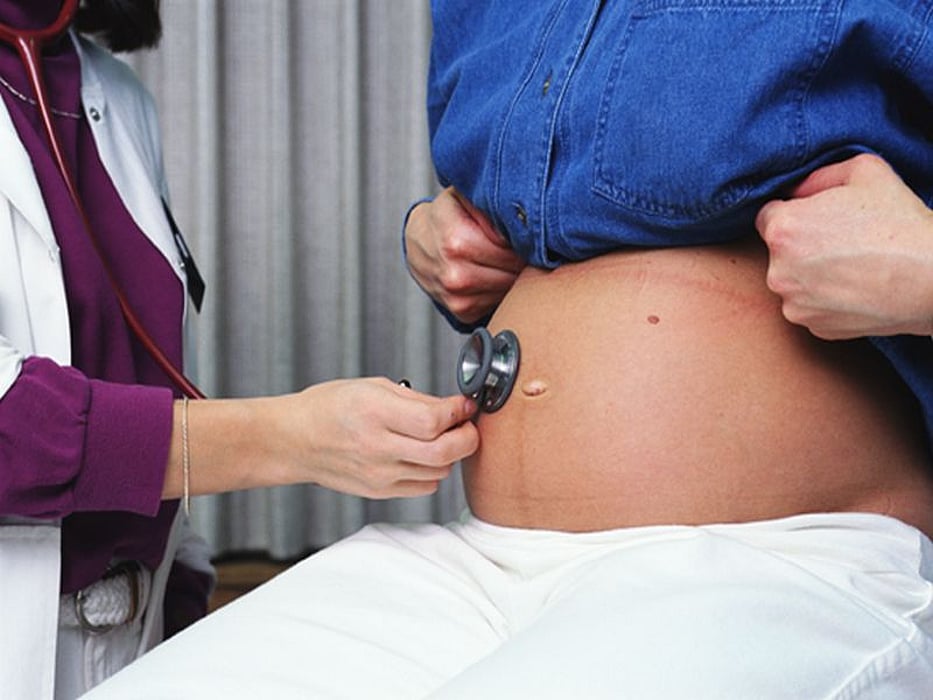 THURSDAY, Feb. 2, 2017 (HealthDay News) -- Pregnancy might affect a woman's risk of future heart problems, two new studies suggest.
A woman's risk of atrial fibrillation -- an abnormal heart rhythm -- rises with each pregnancy, up to a nearly 50 percent increased risk with six or more pregnancies, according to the results from one study.
"There's something about pregnancy itself that predisposes women toward this risk," said lead author Dr. Jorge Wong. He's a cardiologist with the Population Health Research Institute at McMaster University in Hamilton, Ontario.
Meanwhile, a second study reports that women who experience a preterm delivery have a 40 percent higher increased risk of heart attack or stroke later in life.
Neither of these studies proves a direct cause-and-effect relationship between pregnancy and heart problems, both teams of researchers noted.
For the heart rhythm report, researchers reviewed data from 34,639 participants in the Women's Health Study, an ongoing project conducted by Harvard Medical School and Brigham and Women's Hospital in Boston.
After an average 20 years' follow-up, researchers found that 1,532 cases of atrial fibrillation had developed among the women. Atrial fibrillation is an irregular heart beat that increases the risk of stroke or heart failure.
Analysis revealed that women with a single pregnancy had a 15 percent increased risk of atrial fibrillation compared to women who never were pregnant, after researchers controlled for other heart risk factors.
Two or three pregnancies were associated with a 20 percent increased risk of atrial fibrillation, four to five pregnancies with a 36 percent increased risk, and six or more with a 46 percent increased risk, the researchers said.
Pregnancy causes many potentially damaging changes in a woman's body, and researchers speculate that additional pregnancies might expose women to more injury.
"For some unknown clear reason, these add up to developing atrial fibrillation later in life," Wong said.
Significant fluctuations in hormones and inflammation occur during pregnancy, which might have an impact on heart health, Wong said.
"There are also documented cardiac changes that happen due to pregnancy which are always thought to completely resolve at the end of the pregnancy," Wong added. "But it's also been speculated that in women who have multiple pregnancies, these structural changes may take longer to resolve."
Both studies appear in a special women's issue of the American Heart Association journal Circulation, published Feb. 2.
The other study involved data from more than 70,000 participants in a separate Harvard-led women's health research project, the Nurses' Health Study.
Researchers used the data to investigate the association between a premature delivery and future heart disease.
"There's a growing number of studies that indicate women who have complicated pregnancies may be at increased risk of developing cardiovascular disease in the decades after pregnancy," said lead author Lauren Tanz.
Tanz is a doctoral candidate with the Harvard T.H. Chan School of Public Health. She and her colleagues found that women who deliver a baby before 37 weeks gestation in their first birth have a 40 percent greater risk of later heart disease, compared to women whose deliveries occurred on time -- at or after 37 weeks.
Further, women who deliver before 32 weeks gestation are at twice the risk compared to full-term deliveries, according to findings.
But Tanz thinks preterm deliveries may be a signal of future heart problems rather than the cause of those problems.
She hypothesizes that these women may have heart risk factors that are not strong enough for doctors to detect, but that do affect their pregnancy enough to cause a premature birth.
"The preterm delivery is an early warning sign that these women may be at increased risk," Tanz said. She noted that the American Heart Association already considers other pregnancy-related health problems such as pre-eclampsia and gestational diabetes to be risk factors for future heart trouble.
Both studies stem from increased research interest in the differences between men's and women's heart health, said Dr. Mary Ann Bauman, a spokeswoman for the American Heart Association.
"We haven't really understood all of the mechanisms of women and heart disease," Bauman said. "Women aren't just men with ovaries. We need to understand these differences."
Tanz said it couldn't hurt for women who have delivered preterm or have experienced multiple pregnancies to pay extra attention to their heart health. They should make sure to eat right, exercise, never smoke and limit their alcohol consumption.
"Since we know cardiovascular risk develops over a lifetime, it's never too soon for a woman to adopt these habits," Tanz said.
More information
For more about heart health and pregnancy, visit the American Heart Association.
SOURCES: Jorge Wong, M.D., MPH, cardiologist, Population Health Research Institute, McMaster University, Hamilton, Ontario; Lauren Tanz, MSPH, doctoral candidate, Harvard T.H. Chan School of Public Health, Boston; Mary Ann Bauman, M.D., spokeswoman, American Heart Association; Feb. 2, 2017, Circulation
Consumer News