March 11, 2013
Viagra, Aliskiren Not Helpful for Heart Failure After All: Studies
Results surprise, disappoint scientists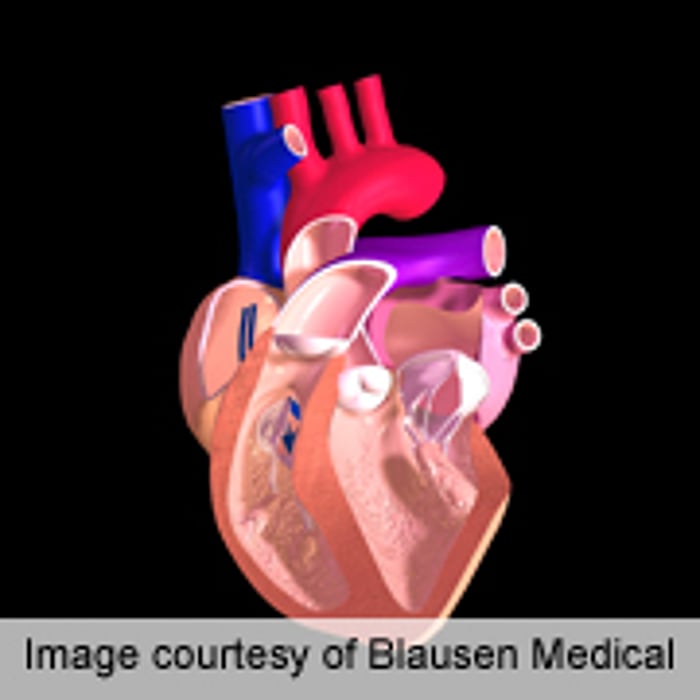 MONDAY, March 11, 2013 (HealthDay News) -- Although small studies have suggested Viagra and the blood pressure medication aliskiren could be wonder drugs against heart failure, neither drug produced any beneficial effects against this condition in recent multicenter trials.
Viagra (sildenafil) is used to treat erectile dysfunction and some forms of pulmonary arterial hypertension, and scientists hoped it would help patients with so-called diastolic heart failure -- a type of heart failure in which the heart's lower chambers stiffen and cannot fully relax and fill between beats.
"The results of our study were surprising and disappointing," said the Viagra study lead author, Dr. Margaret Redfield, professor of medicine at the Mayo Clinic in Rochester, Minn.
"We were hoping to find something that would help these patients, as there are currently few options for treatment," Redfield said.
Meanwhile, aliskiren (Tekturna) failed to reduce rates of death and hospitalizations among patients with heart failure. Researchers noted any benefits of the drug were offset by its side effects, including higher rates of hyperkalemia (overly high potassium levels), worsening kidney function and hypotension (abnormally low blood pressure).
Both studies were scheduled to be presented Monday at the annual meeting of the American College of Cardiology in San Francisco. They were also published online simultaneously in the Journal of the American Medical Association.
In the Viagra study, patients with diastolic heart failure were enrolled in nine primary centers and 16 associated centers that make up the Heart Failure Clinical Research Network. The patients involved in the study were severely limited in their ability to exercise and had significant abnormalities in the structure and function of their hearts.
The patients were treated with Viagra for 24 weeks. Researchers examined how far the patients could walk during a six-minute exercise test. The patients also received a score based on their quality of life, heart structure and function after a series of tests, including echocardiographs, MRIs and blood work.
In all cases, the study found that Viagra failed to benefit patients with heart failure. The study authors concluded diastolic heart failure is different from other forms of heart failure and this category of drug is not effective against the condition. They also recommended that doctors who are prescribing this high-cost drug for their heart failure patients based on preliminary research should discontinue this practice.
The researchers noted, however, more studies are needed to investigate if Viagra could help treat patients with diastolic heart failure who also suffer from high blood pressure, right ventricular dysfunction and pulmonary arterial hypertension (high blood pressure in the arteries of the lungs).
"Given these results, future studies should be done with this subset of patients," Redfield said in a news release.
The aliskiren study, sponsored by Swiss pharmaceutical company Novartis, involved 1,615 patients with heart failure admitted to 316 hospitals. In addition to standard treatment, the patients were randomly assigned to receive aliskiren or an inactive placebo as part of their treatment for heart failure.
After six months, the researchers found the patients on the drug had the same odds for death or readmission to the hospital for heart failure as the placebo group.
The study authors noted that aliskiren did cause a significant drop in a hormone that increases as heart failure advances. This reduction, however, did not affect death rates or hospitalization.
Heart failure is the number one cause of hospitalization for people older than 65, costing Medicare billions each year.
More information
The U.S. National Heart, Lung, and Blood Institute has more about heart failure.
SOURCE: American College of Cardiology, news releases, March 11, 2013
Consumer News