April 18, 2008
Donor Dogs Give the Gift of Life
Four-legged heroes -- cats, too -- are maintaining the veterinary blood supply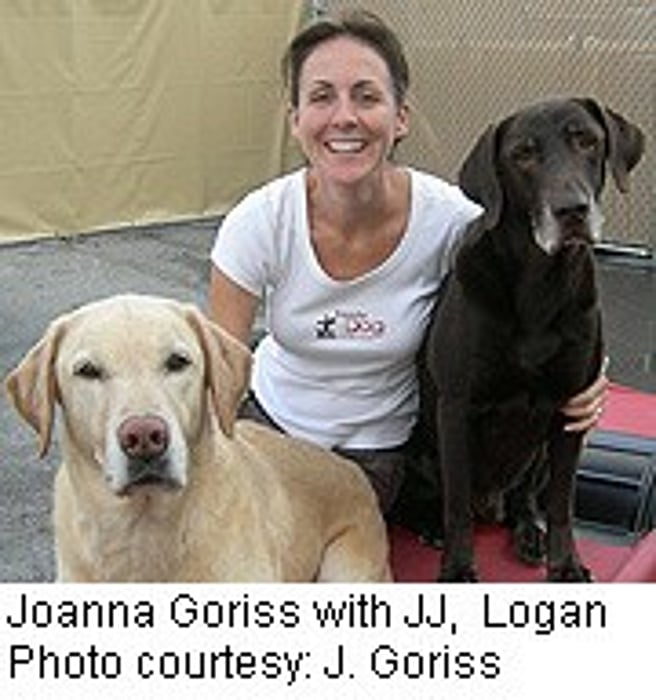 FRIDAY, April 18, 2008 (HealthDay News) -- Like most of America's blood donors, JJ and Logan are unaware of exactly how many or whose lives they may have saved.
But over a three-year period, the two healthy Labradors donated blood more than a dozen times -- helping numerous canine patients survive surgeries and illnesses to play "fetch" another day.
The dogs' owner, Joanna Goriss of Deerfield Beach, Fla., has no regrets in volunteering her pets as blood donors for the nearby Sun States Animal Blood Bank, a nonprofit center serving Florida.
"You're helping out," she reasoned. "It's similar to giving blood as a person -- what benefit do you get for that? You're just doing a good thing."
And just as it is in human medicine, the demand for blood transfusions for veterinary procedures is very real, one expert said.
"There's a significant need," said Dr. Andrew Mackin, an associate professor and service chief of Small Animal Internal Medicine at Mississippi State University's College of Veterinary Medicine.
"Severe injuries occasionally need blood transfusions, but more often dogs commonly need transfusions for different reasons," said Mackin, who is also past president of the Association of Veterinary Hematology and Transfusion Medicine. Those reasons include illnesses involving chronic anemia or clotting disorders, bone marrow diseases, and major surgeries such as removal of the spleen or a spinal surgery.
Too often, Mackin said, dogs also make the mistake of consuming rat bait containing the anticoagulant warfarin, which can lead to a massive loss of blood.
"So, there's a steady need for blood that is similar to the everyday need in people," he said.
That need is currently being met with a patchwork system that involves in-house transfusions performed at local clinics (some larger veterinary clinics keep a few animals on hand for this purpose), or via commercial animal blood banks spread across the United States.
"Where blood banks become important is when you have an overwhelming demand for blood, such as in specialty practices that do a lot of surgery or see a lot of emergency cases," Mackin explained.
Midwest Animal Blood Services, in Stockbridge, Mich., is one such regional supplier of canine and feline blood for transfusion. According to director Dr. Anne Hale, Midwest regularly sponsors local doggy donor blood drives. The ideal donor is a healthy dog under 8 years of age, weighing over 50 pounds, with a friendly disposition. Owners typically bring the dog in to donate blood once or twice a year.
"We want to make sure that [the dogs] meet the criteria as far as weight and age, so that we aren't unduly stressing their systems," Hale said. Vaccinations must also be up-to-date and the dog must be free of fleas and ticks, she added.
"And, like all blood banks who let volunteer donors participate, we check the dog's red blood cell counts, we may check their electrolytes, and make sure they are healthy that day," Hale said. "We do a physical exam, we monitor their temperature before the event and make sure there's no predisposing problem that we can foresee."
Dogs are different from humans, Hale said, in that they lack natural antibodies that can trigger blood mismatch reactions. However, once any dog has received one transfusion, those antibodies will be created, rendering a second transfusion much riskier unless a good match is found.
"But there are also 'universal donors' -- their blood type allows them to safely match with 98 percent of dogs in the U.S., even on second transfusions," Hale added. Certain breeds -- boxers, German shepherds, greyhounds -- are most likely to turn up universal donors. But Hale stressed that dog blood-donor drives typically accept all younger, large-sized dogs, once they pass the physical. A typical donation yields a 500 milliliter (one pint) volume of blood per visit, she said.
Animal blood banks are also concerned with the feline veterinary blood supply. At Midwest, these donations come from a group of hard-to-place cats that have been brought to the center from area shelters. "These cats stay and live and work with us as donors, and we eventually adopt them out," Hale explained.
"Of course, cats are also not the most willing donors -- what a shock," she said. "So all of our cats donate under anesthesia. We do that because it's less stressful for them."
According to Hale, the cat-adoption rate at Midwest is now more than 80 percent. "A lot of the time, these cats that were kind of thrown away by the system actually just needed a little more time to adjust, to have a behavior issue dealt with or to clean up a health problem," she said.
And does donating blood hurt an animal? Not at all, according to all the humans involved.
JJ and Logan -- who stopped donating this year after they reached the cut-off age of 8 -- never seemed to mind, Goriss said. "I don't think it hurt them. You are just sitting there petting them, keeping them calm," she said.
Goriss, who owns and manages Family Dog Central, a local doggy day-care service, said that in many cases, pet owners stand to benefit directly from signing their pet up for donation.
"If God forbid something happened to my dog -- he was hit by a car or something and needed a blood transfusion -- I have some [stored at Sun States] and I can get it for free," she noted. "And they also test the blood, so that if something was wrong with your dog you would know."
She and Hale advised all dog owners to consider providing the gift of life to other animals in need.
"I think that it would be great if anyone who is interested contacted their local veterinarian," Hale said. "Their vet should know who is in their area and doing a volunteer blood drive."
More information
There's more on pet blood donors at the University of Pennsylvania School of Veterinary Medicine.
SOURCES: Andrew Mackin, DVM, associate professor and service chief, Small Animal Internal Medicine, College of Veterinary Medicine, Mississippi State University, Mississippi State, Miss., and past president, Association of Veterinary Hematology and Transfusion Medicine; Anne Hale, DVM, director, Midwest Animal Blood Services, Stockbridge, Mich.; Joanna Goriss, Deerfield Beach, Fla.
Consumer News