July 18, 2018
Does a Woman's Childbearing History Affect Her Alzheimer's Risk?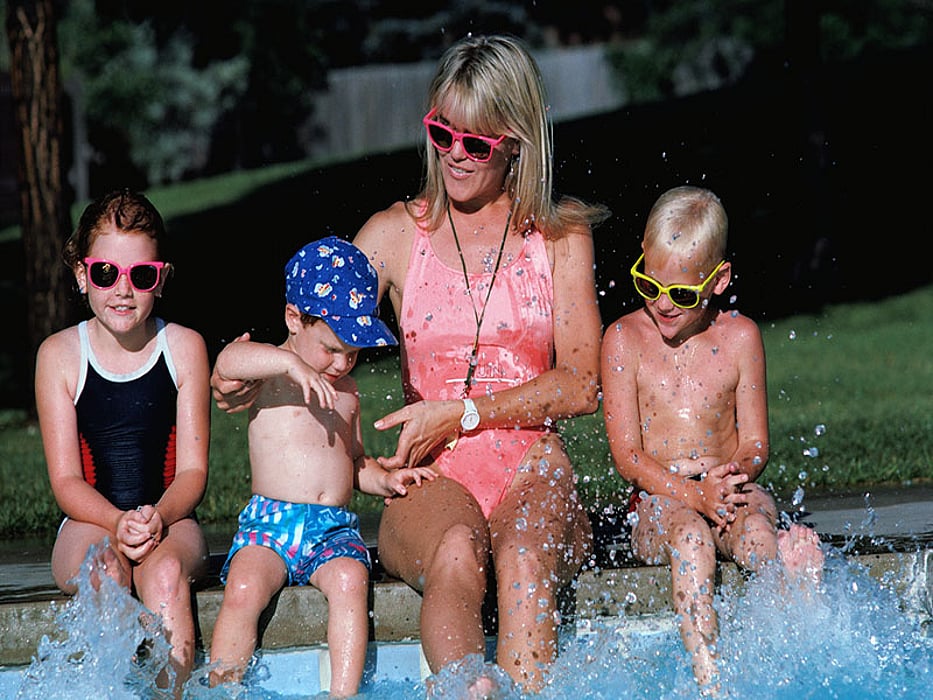 WEDNESDAY, July 18, 2018 (HealthDay News) -- A woman's pregnancy history may predict her risk for developing Alzheimer's disease, new research suggests.
"We found that women who had given birth to five or more children were 70 percent more likely to develop Alzheimer's disease than women who gave birth to fewer children," said study author Dr. Ki Woong Kim, director of South Korea's National Institute of Dementia.
Given prior research, Kim said this finding was not unexpected.
But he and his colleagues were "quite surprised" by an additional finding: that an incomplete pregnancy about halved the risk of Alzheimer's when compared to women who never had a miscarriage or abortion.
Roughly two-thirds of Alzheimer's patients in the United States are women, according to the Alzheimer's Association.
Heather Snyder, the association's senior director of medical and scientific relations, said, "We know Alzheimer's and other dementias hit women harder than men, but we don't know why." Snyder had no role in the new research.
Kim's team looked at two studies conducted in Korea and Greece. Together, they tracked pregnancy histories and Alzheimer's onset among about 3,550 older women.
The study doesn't show a direct cause-and-effect relationship. But Kim believes fluctuation of the female hormone estrogen during pregnancy likely plays a role in the findings.
Estrogen, he noted, doubles by the eighth week of pregnancy, and eventually reaches 40 times peak pre-pregnancy levels. Then it rapidly falls off following childbirth.
And prior research suggests that higher estrogen levels may offer some defense against accumulation of beta amyloid plaque, which has been linked to the onset of Alzheimer's, he noted.
Still, much more work is needed in order "to find the mechanism that underlie(s) the association between pregnancy and the risk of Alzheimer's disease," said Kim, a professor of psychiatry at Seoul National University College of Medicine.
On average, participants in the two studies were 71 years old and had first given birth 46 years earlier. None used hormone replacement therapy when the studies launched, or had had a hysterectomy or surgery to remove their ovaries.
Mental health exams revealed that 118 women had Alzheimer's, while nearly 900 struggled with mild cognitive impairment, the researchers reported.
After comparing pregnancy histories against mental health histories, the reseachers concluded that Alzheimer's risk was 68 percent greater among those with five or more children.
Of the 2,751 women who had had fewer than five children, just 53 -- less than 2 percent -- developed Alzheimer's, the findings showed. This compared with 59 of 716 -- more than 8 percent -- who had delivered five or more babies.
Alzheimer's risk was considerably lower among those who had had a miscarriage or abortion, according to the report. While 71 of nearly 1,200 women (6 percent) without an incomplete pregnancy developed the brain disease, that figure fell to 47 among nearly 2,400 (2 percent) who had had a pregnancy that never came to term.
The findings may be important in places like Asia, where more than one in five women over 60 has had five or more children, the researchers noted. Likewise, in sub-Saharan Africa, five childbirths is average,
Kim suggested that "it may be useful for medical doctors to identify reproductive histories to identify a high-risk group" for Alzheimer's. These women, he said, might benefit from targeted mental health monitoring, hormonal therapy, an improved diet and regular exercise.
But Snyder said it's too early to make recommendations.
"The potential link between reproduction history and brain health is intriguing, but still very much in its early stages," she noted.
"Reproductive history is just one area being studied, but a critical one," she added. "The physical and hormonal changes that occur during pregnancy are considerable, and it's important to understand what impact, if any, these changes may have on future brain health."
Snyder suggested that "much more study in this area is needed."
The study was published online July 18 in the journal Neurology.
More information
There's more on dementia at the Alzheimer's Association.
SOURCES: Ki Woong Kim, M.D., Ph.D., director, National Institute of Dementia, and professor, department of psychiatry, Seoul National University College of Medicine, Seoul, South Korea; Heather Snyder, Ph.D., senior director, medical and scientific relations, Alzheimer's Association, Chicago; July 18, 2018, Neurology, online
Consumer News