March 31, 2017
Parents of Kids With Autism May Sacrifice 'Couples Time'
They report less closeness, fewer positive interactions, but no increase in negative behaviors toward one another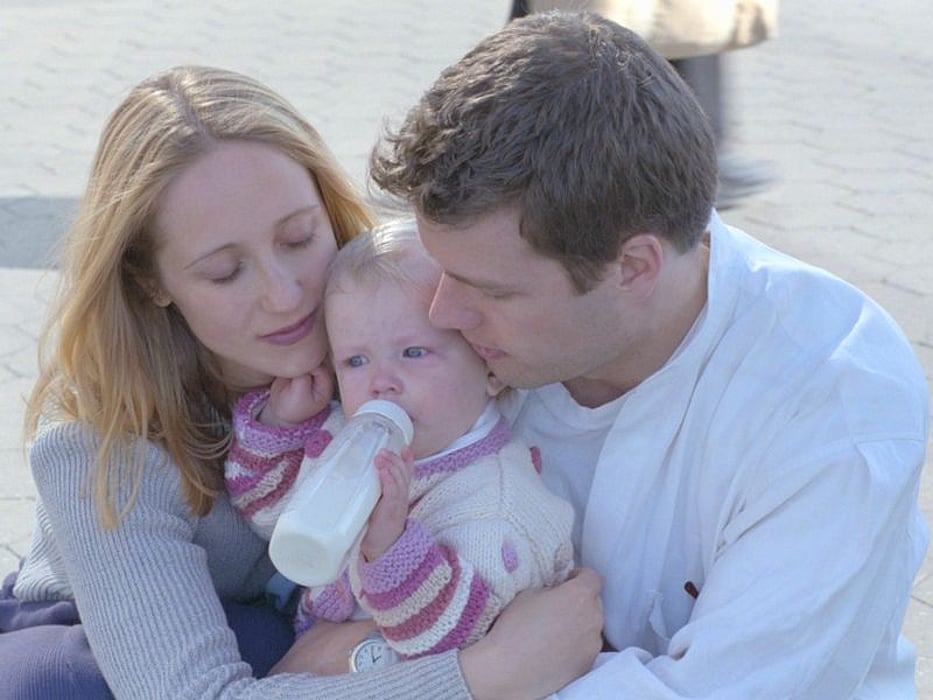 FRIDAY, March 31, 2017 (HealthDay News) -- Raising a child with autism can be so demanding that it saps time from the parents' relationship, a new study suggests.
On average, couples of a child with autism spend 21 fewer minutes a day with their partner than a comparison group of parents, the study found. That's a 128 hour gap over the course of a year.
Still, couples felt they were supporting one another as they navigated everyday life, dealing with issues like who would take their child to occupational therapy or who would cook dinner, said study lead author Sigan Hartley.
"But what did seem to kind of go by the wayside was this time to connect, to just share thoughts and feelings," said Hartley, chair of human ecology at the University of Wisconsin-Madison.
Whether they're discussing weekend plans, joking around or engaging in sex, that one-on-one time is "so important" for maintaining intimacy, she explained.
Previous studies have shown that, on average, couples with a child on the autism spectrum experience a higher risk of divorce and lower satisfaction in their relationships than parents of children without disabilities, the study authors noted.
The new research was supported by grants from the U.S. National Institute of Mental Health. Hartley said the findings are part of a larger, five-year study that is examining how having a child on the autism spectrum shapes, and is shaped by, family dynamics.
Paul Benson, chair of sociology at the University of Massachusetts at Boston, said the study fills gaps in research, such as how autism affects men's relationships with their partners.
Another strength of the study is its comparison of mothers and fathers of children with autism to parents of children without disabilities, he said.
Benson, whose daughter has autism, said the results are important for understanding the mental and marital well-being of these couples and how their relationships might affect children with autism.
The study compared the experiences of 174 couples who have a child with autism spectrum disorder with 179 couples whose children are not disabled.
The researchers interviewed parents and had them independently complete surveys on their level of education, income and family dynamics. The parents also kept daily diaries over a two-week period reporting on their experiences as a couple.
Spending less time together may account for why the couples raising children with autism reported feeling less closeness with their partners than the comparison group.
These couples were no more angry or frustrated with their partners or purposely avoiding them than parents in the comparison group, Hartley observed. But they had fewer positive couple interactions -- things like having a meaningful conversation, sharing a joke or doing something fun together, she said.
It may be the "wear-and-tear" over time that leaves couples feeling emotionally drained, Hartley said.
What's more, fathers of children with autism -- but not mothers -- felt less connected to their partners, the study found. It may be that reduced time with their partner takes a greater toll on men than women, the study authors suggested.
"Dealing with these challenges can be really completely overwhelming, and, in some cases, the fathers 'check out,' " said Benson, who wasn't involved with the study.
To keep their relationships strong, parents need to think about carving out couple time, Hartley recommended. That may mean using respite services so couples can go out without the kids, or setting aside 10 minutes to reconnect, she added.
More information
This resource guide from Autism Speaks can connect you with respite care and other services in your state.
SOURCES: Sigan Hartley, Ph.D., associate professor, 100 Women Chair in Human Ecology, and Waisman Center investigator, University of Wisconsin-Madison; Paul Benson, Ph.D., professor and chair, department of sociology, University of Massachusetts, Boston; March 9, 2017, Journal of Autism and Developmental Disorders, online
Consumer News