February 13, 2018
Therapy Helps Those With Autism Navigate Adulthood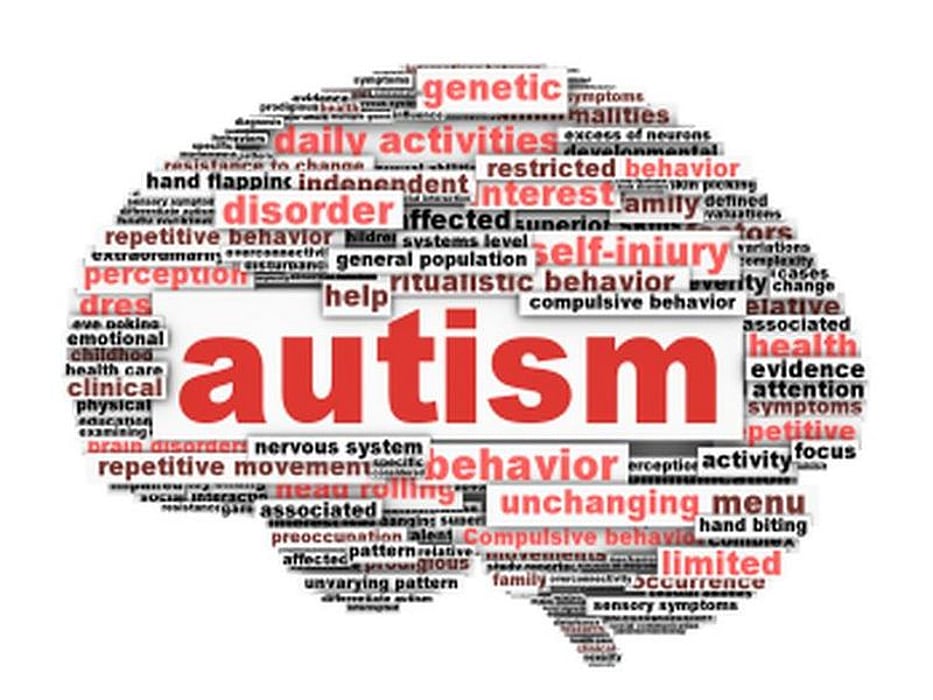 TUESDAY, Feb. 13, 2018 (HealthDay News) -- For young people with autism, the leap to adulthood can feel like jumping off a cliff, but researchers may be zeroing in on a safety net.
In a small study, young adults who had one of two psychotherapies were better able to deal with the thinking, flexibility and social awareness challenges of autism. They were also more employable as a result, because those issues can often hold adults with autism back, particularly in the workplace.
A larger, follow-up study is in the works. Lead researcher Shaun Eack hopes it will confirm the initial findings, a key to popularizing the therapies and getting insurers to pay for them. Help for adults with autism is hard to come by, he noted.
"The field of autism has forgotten about adults until recently," said Eack, a professor of social work and psychiatry at the University of Pittsburgh.
"Autism is a 'childhood disorder' -- it's recognized in childhood, and the best opportunities for intervention are in childhood. ... We've forgotten that they will spend most of their lives as adults and still have autism and need supports," he said.
In search of such supports, Eack and his university colleagues tested two treatments -- cognitive enhancement therapy (CET) and enriched supportive therapy (EST). Both paid off, but the gains were quicker and more dramatic with CET, the study found.
Targeting stress and social skills
Fifty-four men and women, average age early 20s, were randomly assigned to one treatment or the other for 18 months. All participants were on the higher end of the autism spectrum, meaning they have average or above-average intelligence and communicate in full sentences.
CET aims to improve thinking and social understanding. EST focuses on stress management.
Study participants receiving CET had three hours of therapy a week. They paired up for computer exercises to improve their attention, memory and problem-solving skills. Then, they worked in small groups focused on helping them understand others and social situations. They also had individual therapy.
Those in EST spent an hour a week learning to recognize the things that stress them out, and how to manage stress and cope with everyday problems.
After nine months, those in the CET group were more socially savvy and significantly more likely to have jobs, the study found. After 18 months, they also were able to focus and think more quickly, attributes that made them more attractive job candidates.
Those treated with EST also made social gains, but they took almost twice as long to achieve those gains. That's probably because the therapy was less intensive, Eack said. It did a better job than CET at helping participants understand their emotions.
"We think both approaches can be complementary, integrative and helpful," he said. More study is needed to learn who might benefit most from each one.
Help with life's changes
Such therapies would be welcomed, said one parent of an adolescent with autism.
Renee Zlotnicki hopes her 14-year-old daughter, Nicole, will have an easier launch into adulthood. She's had constant support since her diagnosis at about 20 months of age.
Now a high school freshman, the North Carolina teen takes honors classes and dreams of a career as a singer or dietitian, but her mother says she "still doesn't get social cues" or have any close friends.
"We feel really fortunate that she's had so many services and has responded so well," Zlotnicki said. "But [life after high school] is going to be a big time of change, so it would be good for [programs] to be in place."
Mark Klinger, director of research with the TEACCH Autism Program at the University of North Carolina at Chapel Hill, called the findings encouraging. But he said many questions remain.
It's not clear, for instance, whether the combo of brain training and help with social skills brought about the reported gains for CET or whether one alone did, he said. Klinger added that while nine months of CET therapy appear to be helpful, it is unclear whether more than that is worthwhile.
He is eager to see whether a bigger, independent study would confirm the findings.
"If I were a parent with a young adult with autism or an adult with autism, I wouldn't go thinking that this is what I've got to have to change my life," Klinger said. "We don't really know enough to know that it will make large-scale changes in people's lives."
Even if the follow-up study confirms the two therapies are effective, Eack said it's not likely that either is the only support an adult with autism would need.
"The hope is if you come through, you will have gained enough skills that your treatment needs will be less," Eack said. "I think it's very unrealistic to say they'll be zero, though."
Aiming for workplace success
It is, however, "completely realistic" to expect that the population studied can thrive in the workplace, according to Klinger. TEACCH has 300 adults with autism in its supported work programs, and more than 8 out of 10 placements succeed, he noted.
Workers who don't succeed on the job typically have trouble figuring out how to plan and organize themselves, lack appropriate social skills or are prone to meltdowns when something goes wrong, he said.
"If you can provide support for those three areas," Klinger added, "...you can really maximize the chance that people with autism will get jobs, keep jobs, be happy in the jobs and have employers be happy with them."
Eack said his study has gotten some "pushback," because the interventions are not quick fixes and a number of similar, shorter studies have failed.
"This is a condition people have had since they were children, and adulthood is going to be a whole new chapter in life," he said. "We take the perspective that longer support is going to be beneficial to these adults, who don't change quickly. It takes time. That's an argument we're going to keep fighting."
The study was recently published online in the journal Autism Research.
More information
Autism Speaks has a quick primer on autism.
SOURCES: Shaun Eack, Ph.D., M.S.W., professor, social work and psychiatry, University of Pittsburgh; Mark Klinger, Ph.D., director, research, UNC TEACCH Autism Program, and associate professor, department of allied health sciences, division of clinical rehabilitation and mental health counseling, University of North Carolina at Chapel Hill; Renee Zlotnicki, Garner, N.C.; Feb. 6, 2018, Autism Research
Consumer News