July 15, 2015
Human Brain Has Nearly Ideal Network of Connections, Research Shows
Findings may help identify the causes of brain diseases, new treatments for them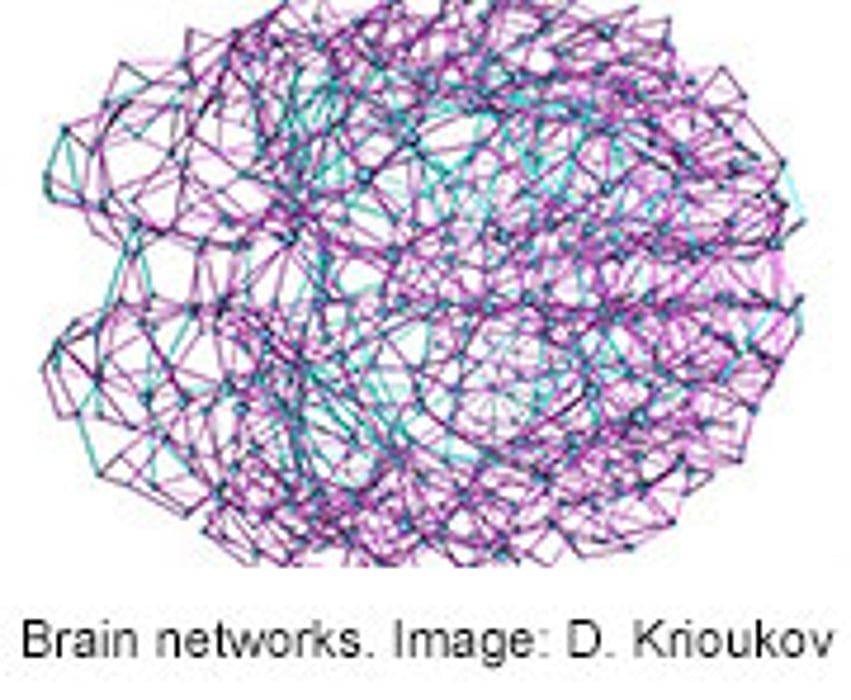 WEDNESDAY, July 15, 2015 (HealthDay News) -- A new study examining why the human brain evolved the way it did could lead to new ways to treat brain disorders, researchers say.
The brain developed into its present form to speed transfer of information from one region of the brain to another, so people can perform at peak capacity, according to Dmitri Krioukov, an associate professor of physics at Northeastern University in Boston, and colleagues.
The investigators found that the brain's structure contains an almost perfect network of connections.
The researchers first created a map of a brain network that provided the best transfer of information between brain regions. They compared this "idealized" map with the brain's actual network and found that they were 89 percent similar.
The study was published recently in the journal Nature Communications.
Along with shedding new light on the brain's evolution, the findings could prove important in helping pinpoint the causes of brain diseases and developing treatments for them, according to Krioukov.
He and his colleagues suspect that breaks or damage in the network's links are primary candidates for examination in people with brain diseases. Once such areas are identified, it may be possible to develop new drugs or surgical methods to repair or bypass the damage.
"At the end of the day, what we are trying to do is to fix the diseased network so that it can resume its normal function," Krioukov said in a university news release.
More information
The U.S. National Institute of Neurological Disorders and Stroke has more about the brain.
SOURCE: Northeastern University, news release, July 7, 2015
Consumer News