January 31, 2017
Tamer Version of Youth Football Looks to Address Safety Concerns
It would feature fewer players, smaller fields and less contact, USA Football officials say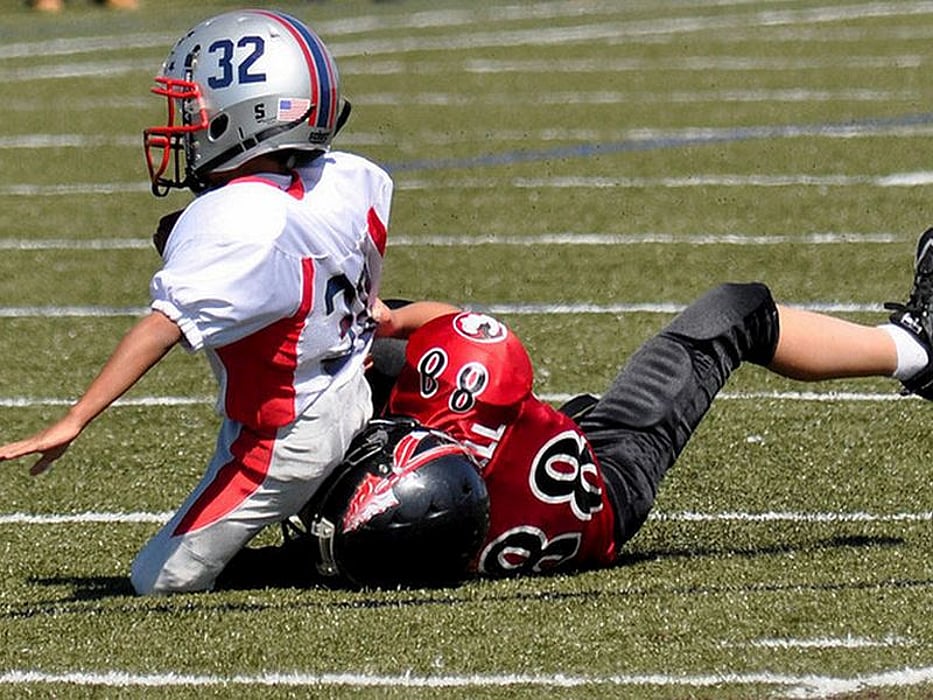 TUESDAY, Jan. 31, 2017 (HealthDay News) -- In a bid to stem declining participation in youth tackle football leagues, USA Football said it plans to introduce a much tamer version of the game for young players.
In a pilot program in a small number of leagues across the country, the organization will institute several rule changes that will be implemented nationally if they are deemed effective, The New York Times reported Tuesday.
The changes include: cutting the number of players on the field for each team from 11 to between six and nine; creating smaller fields; eliminating kickoffs and punts; and banning the three-point stance for those playing on the line (players would crouch instead), USA Football told the Times.
The intent of the changes is to fashion youth tackle football to be more like flag football, with much less contact and hitting.
Participation in tackle football by boys between the ages of 6 and 12 has dropped nearly 20 percent since 2009, though it did increase 1.2 percent in 2015, to just over 1.2 million youth players, the newspaper reported.
At the same time, participation in flag football, which is typically played by younger athletes and doesn't allow tackling, grew 8.7 percent last year, the Times reported.
Those statistics worry the National Football League, which sees youth tackle football as a way to develop future fans and professional football players, according to the Times.
"The issue is participation has dropped, and there's concern among parents about when is the right age to start playing tackle, if at all," Mark Murphy, president of the Green Bay Packers and a board member at USA Football, told the Times.
"There are, legitimately, concerns among parents about allowing their kids to play tackle football at a young age," Murphy added.
Unlike other sports, where young players progress through several levels of difficulty that fit each age group, football has only had flag and tackle versions of the game. The new format will be called modified tackle, according to USA Football.
"So, [parents] can look at this [new format] and say they'll be more comfortable that it is a safer alternative," Murphy said.
Concerns about the safety of youth tackle football have mounted following reports of numerous NFL players developing a degenerative brain disease called chronic traumatic encephalopathy (CTE). Scientists have linked CTE to repeated hits taken to the head during decades of playing the often violent sport.
Studies have also shown that college and professional players who began playing tackle football as young boys have a greater risk of developing memory and thinking problems later in life than athletes who took up the game after they turned 12, the newspaper reported.
More information
Visit the Concussion Legacy Foundation for more on sports and concussions.
SOURCE: The New York Times
Consumer News