September 13, 2018
ALS Affects the Mind, Not Just the Body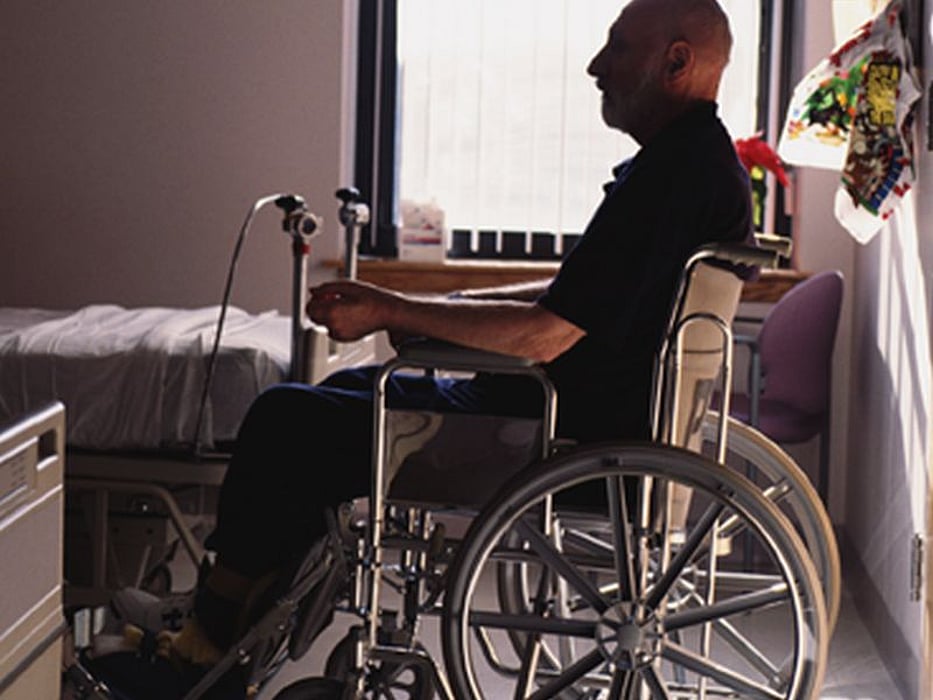 THURSDAY, Sept. 13, 2018 (HealthDay News) -- The minds of patients suffering from amyotrophic lateral sclerosis (ALS) are damaged by the disease, despite the longstanding belief that this was not the case, a new study reveals.
In fact, in the later stages of ALS, also called Lou Gehrig's disease, patients experience a decline in their thinking and language skills, researchers report.
"This is the first study which has shown that changes in cognition and behavior are present in the earliest stages of ALS, and that patients are increasingly impaired in the later stages of the disease," said lead researcher Sharon Abrahams. She is a professor of psychology at the University of Edinburgh in Scotland.
"By the end stage of the disease, only a very small proportion of patients -- 20 percent -- are free from cognitive or behavior change," Abrahams said.
The cognitive changes include difficulties in higher-order executive functions -- for example, problems with planning, attention, organizing, decision-making, and problems with social cognition and language, the study findings showed.
"The behavior changes include apathy and disinhibition," Abrahams said.
For the most part, these mental woes are not caused by dementia, she added. "Only a small proportion of ALS patients suffer from a dementia," Abrahams said.
Many other patients will only experience mild thinking and attention deficits, but "patients and caregivers firstly need to recognize that these changes are part of ALS and not some additional disease," Abrahams said. After that, they can ask their doctors for guidance on how to best deal with these changes.
ALS is a rare disease that affects the nerve cells responsible for controlling muscle movement, such as walking or talking. ALS gets worse over time and eventually leads to death, most often from respiratory failure. There is no cure for the disease.
For the study, Abrahams and colleagues compared 161 people with ALS with 80 people who didn't have the disease. All of the participants took tests of thinking skills, and the participants or their caregivers were asked about symptoms, such as apathy and loss of sympathy or empathy.
The people with ALS had lower scores than those without the disease on all of the thinking tests except visual-spatial ability, which is not known to be affected by ALS.
Overall, 29 percent of those with ALS had problems with thinking skills, the most common of which were seen on the test of verbal ability, in which people list as many things as they can that start with a certain letter. They also had worse scores on tests that involved paying attention to two things at once, the researchers found.
Among 149 people with ALS where information on behavioral symptoms were available, 45 percent had no problems, 22 percent had one symptom, 14 percent had two symptoms and 20 percent had three or more symptoms, according to the report.
The most common symptoms were apathy, which affected 31 percent; loss of sympathy or empathy, which affected 28 percent; and changes in eating behaviors, which affected 25 percent.
The researchers also found that the worse the disease, the more problems people had with thinking skills. They also had a greater number of behavioral symptoms.
One limitation of the study is that it looked at patients at one moment in time. Participants were not followed to see how thinking skills and behavioral issues changed as the disease progressed.
"Routine early screening is recommended to identify these changes early on in the disease," Abrahams said.
Strategies can help minimize the effect of these problems on caregivers and patients, she explained. These can include providing support with planning and decision-making or helping a caregiver to deal with some challenging behaviors.
The findings were published online Sept. 12 in the journal Neurology.
Paul Wicks is vice president for innovation at PatientsLikeMe, a health information-sharing website for patients. He co-authored an editorial accompanying the study.
"Sadly, we have been in denial for over 100 years now and paternalistically holding back the whole story from patients and caregivers alike," Wicks said.
"In trying to spare anxiety, we may have inadvertently caused more," Wicks added. "Now the time has come to face the fact -- the mind is often affected in ALS -- so we can begin supporting families better."
More information
Visit the ALS Association for more on the disease.
SOURCES: Sharon Abrahams, Ph.D., professor, psychology, University of Edinburgh, Scotland; Paul Wicks, Ph.D., vice president, innovation, PatientsLikeMe, Cambridge, Mass., Sept. 12, 2018, Neurology, online
Consumer News