January 23, 2018
Neil Diamond Reveals Parkinson's Diagnosis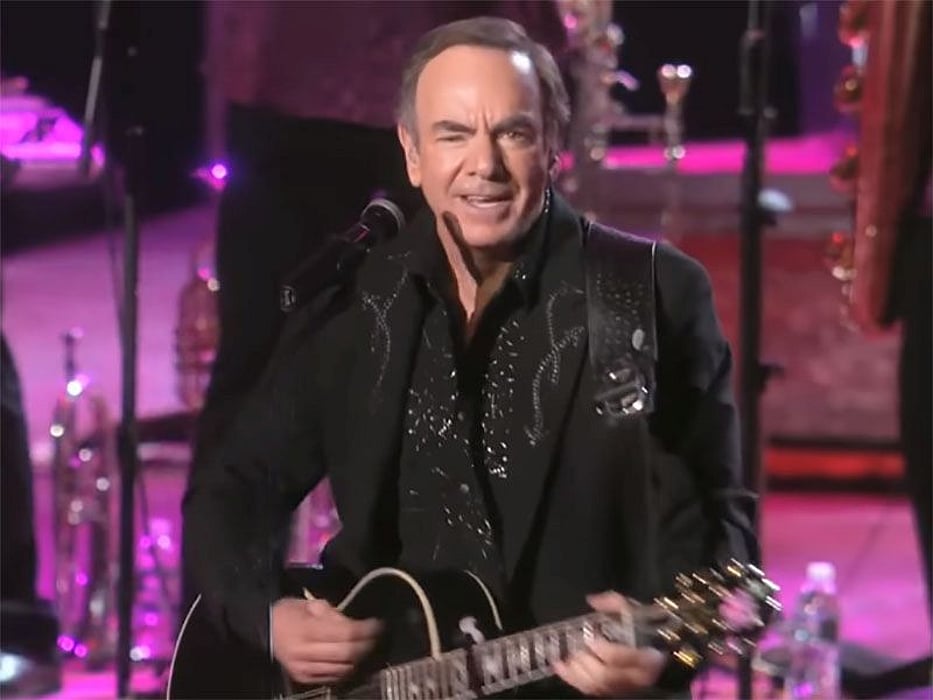 TUESDAY, Jan. 23, 2018 (HealthDay News) -- Music legend Neil Diamond announced Monday that he has been diagnosed with Parkinson's disease and will no longer be able to perform live.
"It is with great reluctance and disappointment that I announce my retirement from concert touring. I have been so honored to bring my shows to the public for the past 50 years," Diamond said in a statement on his website.
The singer, 76, also apologized to fans who bought tickets for the last leg of his 50th anniversary tour.
"The onset of the disease has made it difficult to travel and perform on a large-scale basis," he explained. Tickets that were bought will be refunded, according to the website.
Parkinson's disease is a degenerative neurological disorder that affects 1 in 100 people over age 60. Symptoms include tremors, stiffness, balance issues and speech problems.
While the average age at onset is 60, some people are diagnosed at age 40 or younger. Actor Michael J. Fox was diagnosed with Parkinson's in 1991, just before he turned 30, and disclosed it to the public in 1998. Fox has since been a staunch and powerful advocate of research into possible cures for the disease.
Dr. Sami Saba, a neurologist at Lenox Hill Hospital in New York City, said that "in the case of Neil Diamond, it's important to point out that a change in voice can be one of the earliest symptoms of Parkinson's disease, including speaking in a low voice [hypophonia] as well as a vocal tremor.
"These symptoms, if present, could substantially impact his ability to sing, and may be the predominant reason for his retirement, although diminished mobility may also be contributing," said Saba, who has not treated Diamond.
Voice therapy has been shown to help somewhat with this symptom, according to Saba, but it's possible that Diamond's singing voice may no longer be what it once was.
On Sunday, the Recording Academy will honor Diamond with its Lifetime Achievement Award at the Grammys. Some of his greatest hits include "Sweet Caroline" and "Song Sung Blue."
Diamond said he plans "to remain active in writing, recording and other projects for a long time to come.
"My thanks goes out to my loyal and devoted audiences around the world," he said. "You will always have my appreciation for your support and encouragement."
Parkinson's affects about 1 million people in the United States and 10 million worldwide, according to the Parkinson's Foundation.
While there is no cure for the disease, treatments can include medications and surgery.
"There are a lot of treatment options for people with Parkinson's, including many medications that reduce tremors and improve mobility," Saba said. "Another option is deep brain stimulation -- implantation of an electrode deep into the brain that provides electrical impulses that can improve symptoms, often dramatically."
Though Parkinson's itself is not fatal, the U.S. Centers for Disease Control and Prevention ranks its complications as the 14th leading cause of death in the United States, according to the foundation.
More information
Visit the Parkinson's Foundation for more on the movement disorder.
SOURCES: Sami Saba, M.D., neurologist, neuromuscular medicine, Lenox Hill Hospital, New York City; Neil Diamond website; Parkinson's Foundation; Michael J. Fox Foundation for Parkinson's Research
Consumer News