May 4, 2021
Adding Aspirin May Up Risk for Patients on DOAC for A-Fib/VTE
Among patients with a-fib and/or VTE, about one-third received ASA in addition to a DOAC with no clear indication for ASA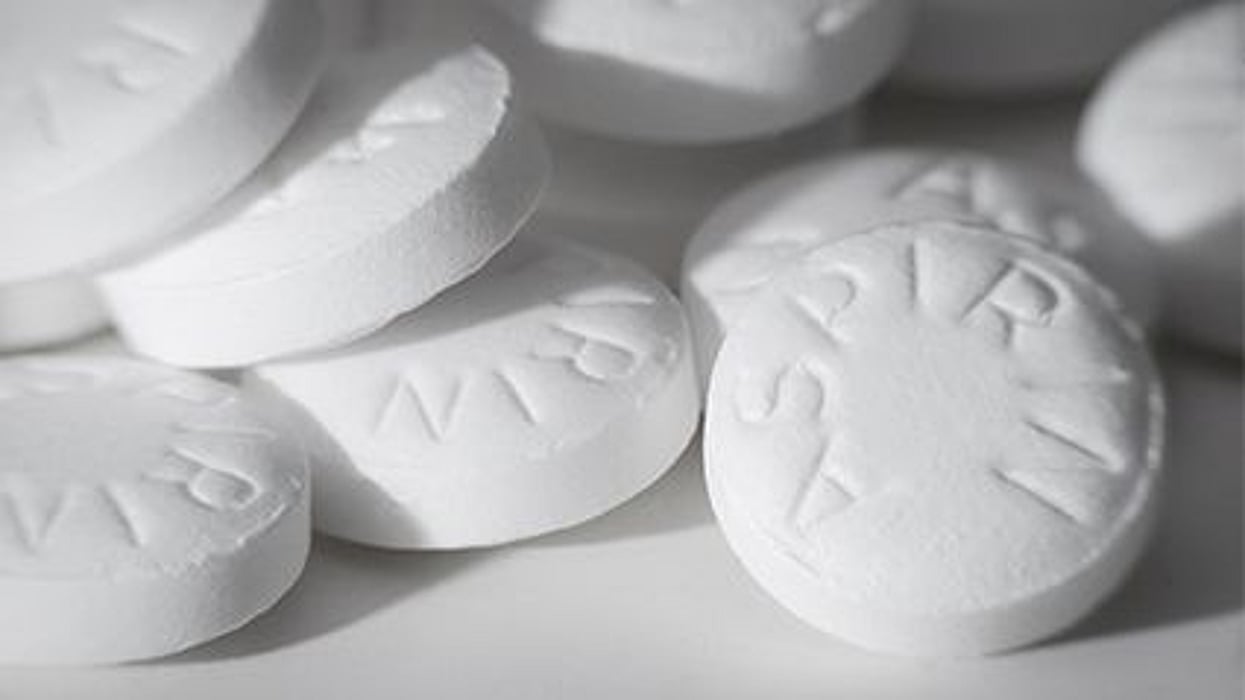 TUESDAY, May 4, 2021 (HealthDay News) -- About one-third of patients with atrial fibrillation (AF) and/or venous thromboembolic disease (VTE) receive acetylsalicylic acid (ASA) in addition to a direct oral anticoagulant (DOAC) without a clear indication, according to a study published online April 19 in JAMA Internal Medicine.
Jordan K. Schaefer, M.D., from the University of Michigan in Ann Arbor, and colleagues conducted a registry-based cohort study at four anticoagulation clinics in Michigan from January 2015 to December 2019 to examine the frequency and outcomes of the prescription of concomitant ASA and DOAC therapy for patients with AF or VTE.
The researchers found that of the 3,280 patients, 33.8 percent without a clear indication for ASA were being treated with DOACs and ASA. Two propensity score-matched cohorts were analyzed, each with 1,047 participants (DOAC plus ASA and DOAC only) and were followed for a mean of 20.9 months. Compared with those taking DOAC monotherapy, patients taking DOAC and ASA experienced more bleeding events (31.6 versus 26.0 bleeds per 100 patient-years). Significantly higher rates of nonmajor bleeding were seen among patients undergoing combination therapy versus DOAC monotherapy (26.1 versus 21.7 bleeds per 100 patient-years). The two cohorts had similar rates of major bleeding and similar thrombotic event rates. Hospitalization occurred more often among patients receiving combination therapy (9.1 versus 6.5 admissions per 100 patient-years).
"Efforts should be made to help clinicians identify and deprescribe ASA for patients taking a DOAC without an indication for ASA," the authors write.
Several authors disclosed financial ties to pharmaceutical and medical insurance companies, including Blue Cross Blue Shield of Michigan, which funded the study.
Abstract/Full Text (subscription or payment may be required)
Physician's Briefing