November 3, 2020
Construction Workers Have Higher COVID-19 Transmission Risk​
Construction workers have five times greater risk for hospitalization than other occupations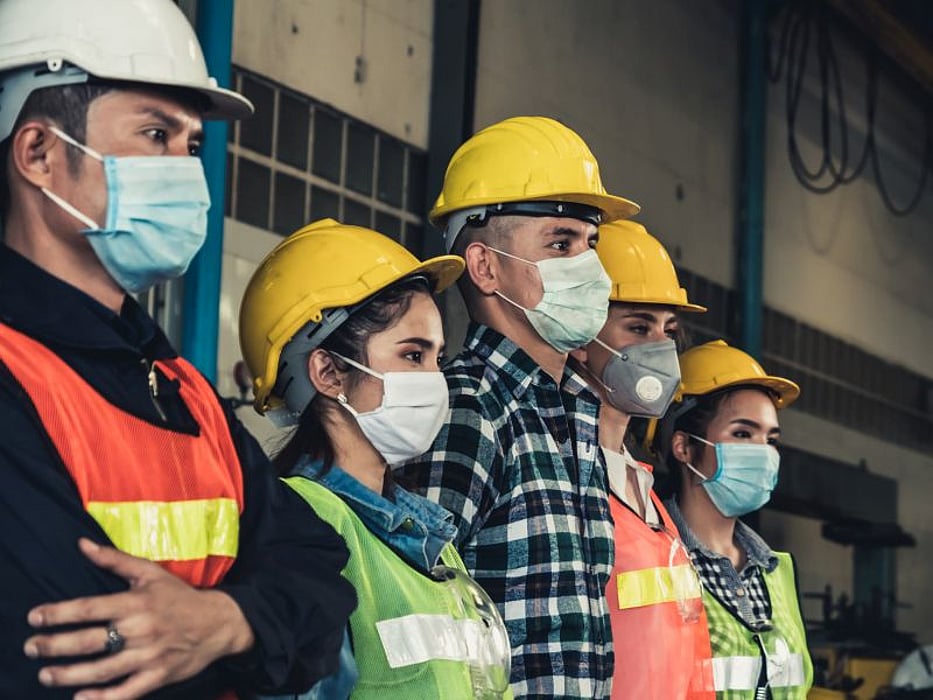 TUESDAY, Nov. 3, 2020 (HealthDay News) -- Unrestricted construction work during the COVID-19 pandemic is associated with an increased risk for virus transmission for construction workers and the greater community, according to a study published Oct. 29 in JAMA Network Open.
Remy F. Pasco, from University of Texas at Austin, and colleagues examined the association between construction work during the COVID-19 pandemic and hospitalization rates (data from Central Texas through August 20, 2020) for construction workers and the surrounding community using a model able to stratify COVID-19 transmission by age and risk group. The 15 scenarios varied by the size of the construction workforce and level of work site transmission risk.
The researchers found that allowing unrestricted construction work was associated with an increase in COVID-19 hospitalization rates from 0.38 per 1,000 residents to 1.5 per 1,000 residents and from 0.22 per 1,000 construction workers to 9.3 per 1,000 construction workers. Safety measures (such as thorough cleaning of equipment between uses, wearing of protective equipment, limits on the number of workers at a work site, and increased health surveillance) offset the risk, with an estimated 50 percent decrease in transmission. Compared with other occupational categories, the relative risk for hospitalization among construction workers (aged 18 to 64 years) was 4.9.
"The findings of this study suggest that enacting workplace safety policies and providing paid sick leave could protect essential workers in high-contact industries and prevent further widening of disparities in COVID-19 morbidity and mortality," the authors write.
Physician's Briefing