December 11, 2015
Rhinoplasty Effective Treatment for Nasal Valve Insufficiency
Similar improvements for patients undergoing functional or aesthetic-functional rhinoplasty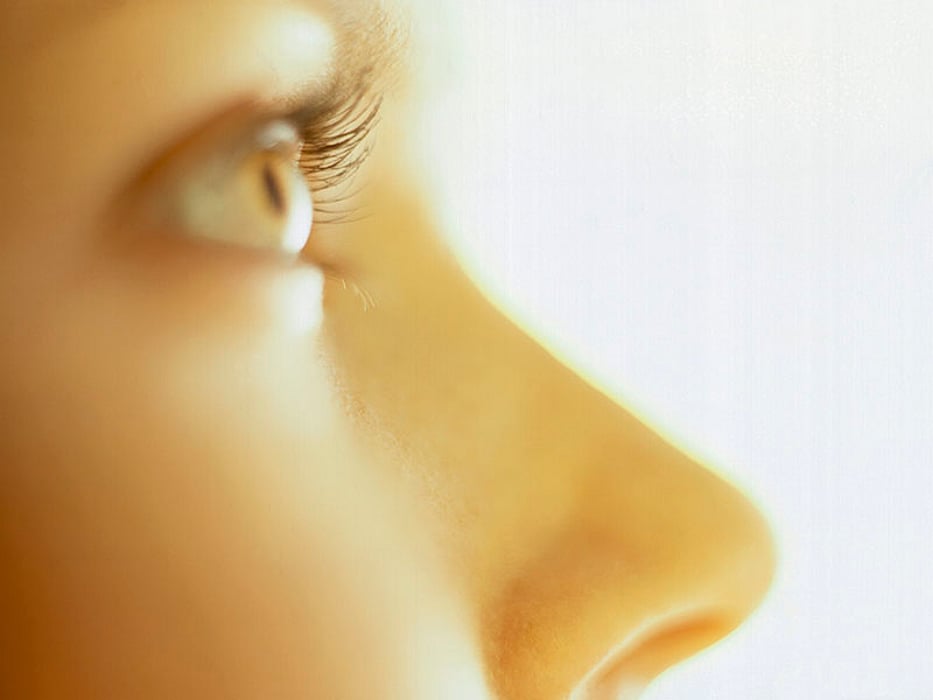 FRIDAY, Dec. 11, 2015 (HealthDay News) -- For patients with nasal valve insufficiency, functional and aesthetic-functional rhinoplasty, involving reconstruction of the lateral nasal wall achieved with use of spreader and alar grafts, are associated with improvement in nasal obstruction symptoms, according to a study published online Dec. 10 in JAMA Facial Plastic Surgery.
Andrea Yeung, M.D., from the University of California in San Francisco, and colleagues evaluated the improvement in nasal obstruction symptoms after cartilage graft reconstruction in patients with nasal valve insufficiency. Twelve participating surgeons enrolled 79 patients who were diagnosed as having nasal valve insufficiency as the primary cause of nasal obstruction. The patients underwent functional (31 patients) or aesthetic-functional (48 patients) rhinoplasty.
The researchers observed an improvement in nasal breathing overall; at three months there was a mean decrease of 48.6 points compared with the preoperative baseline Nasal Obstruction Symptom Evaluation (NOSE) scale score (67.1; P < 0.001). Patients undergoing functional or aesthetic-functional rhinoplasty had similar improvement in nasal breathing (mean NOSE scale score change, 51.4 and 46.6, respectively; P = 0.49).
"Nasal valve reconstruction with spreader and alar grafts is effective in treating patients with nasal valve insufficiency," the authors write. "Combining aesthetic interventions with functional rhinoplasty did not seem to affect the magnitude of improvement in nasal breathing outcome."
Physician's Briefing