March 16, 2016
Neck Laxity Improved With High-Intensity Focused Radiofrequency
Fractional HiFR safe and effective for treatment of skin laxity in lower face/neck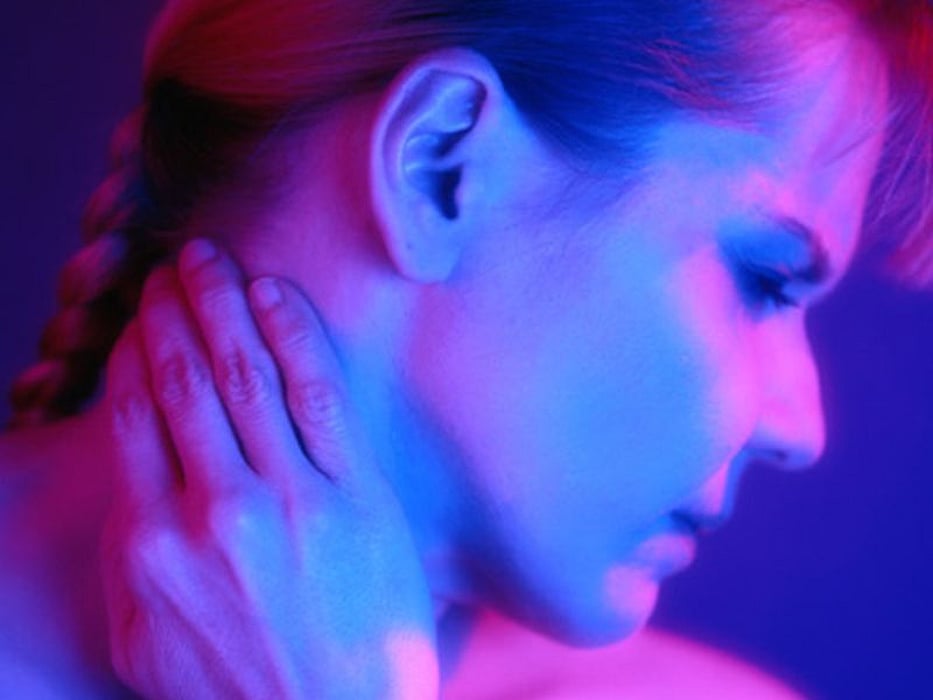 WEDNESDAY, March 16, 2016 (HealthDay News) -- Fractional high-intensity focused radiofrequency (HiFR) delivered to the dermis is effective for skin laxity of the lower face/neck, according to a study published online March 4 in Lasers in Surgery and Medicine.
Matteo Tretti Clementoni, M.D., from Skin House in Milan, and Girish S. Munavalli, M.D., from Wake Forest University in Winston Salem, N.C., examined the efficacy of HiFR for skin laxity of the lower face and neck in a study involving 33 patients (age, 37 to 74 years). Participants received three treatments, given at monthly intervals with three passes per session, at decreasing dermal depths for each pass.
The researchers observed significant decreases in the cervicomental and gnathion angles of 28.5 and 16.6 degrees, respectively, after treatment (P < 0.0001 for both). A clearly demarcated and roughly oval area of coagulation associated with the tip of the needle was seen in histology immediately after treatment, which was confined to the dermis and did not involve the epidermis. Most patients (81.8 percent) achieved moderate or higher results in the global assessment; 87 percent were very satisfied or better. Minimal downtime was observed, which lasted three to four days; there were no reports of persistent adverse events.
"Fractional HiFR proved safe and effective in the treatment of neck laxity in a large age range of patients, including the elderly," the authors write.
Equipment for the study was loaned by the Lutronic Corporation.
Abstract
Full Text (subscription or payment may be required)
Physician's Briefing