March 24, 2017
Optical Clearing Agent Ups No. of Laser Passes in Tattoo Removal
Findings based on number of laser passes during a five-minute tattoo removal session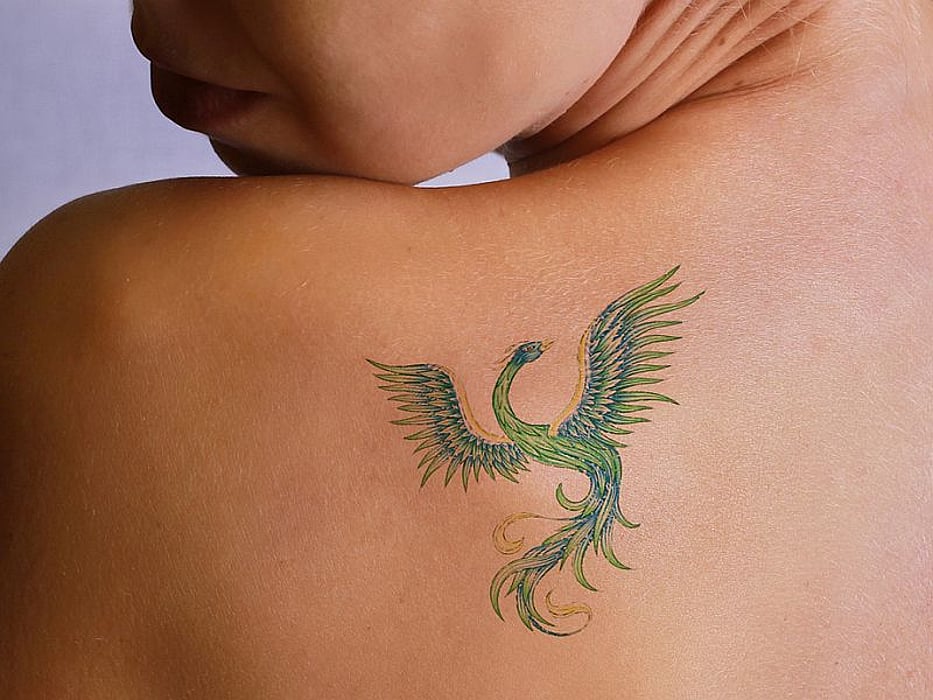 FRIDAY, March 24, 2017 (HealthDay News) -- Use of a transparent perfluorodecalin (PFD)-infused patch during laser-assisted tattoo removal allows significantly more passes in one sitting than possible with the laser alone, according to a study published online March 20 in Lasers in Surgery and Medicine.
Brian S. Biesman, M.D., and Cara Costner, R.N., both in private practice in Nashville, Tenn., conducted a pivotal trial to assess the efficacy of a transparent PFD-infused patch in conjunction with a Q-switched nanosecond laser during tattoo removal in 30 participants with predominately dark blue or black tattoos. In a split-tattoo trial, the number of laser passes during a single five-minute treatment session using this technique was compared to the number of passes that could be completed using conventional treatment of the tattoo with the laser alone.
The researchers found that significantly more laser passes could be made on average using the PFD patch compared with using the laser alone (3.7 versus 1.4 passes; P < 0.001). Adverse events (AEs) included those expected during laser removal of tattoos and were transient and resolved quickly. Patients in the PFD patch treatment group had lower rates of transient edema (36.7 versus 63.3 percent) and erythema (33.3 versus 70.0 percent), compared to the laser alone group. When surveyed at the one-month follow-up visit, all subjects preferred to continue laser-assisted tattoo removal with the PFD patch.
"Use of the PFD patch was associated with improved tolerability compared with conventional treatment, with subjects experiencing fewer and less severe AEs related to epidermal injury," the authors write.
One author disclosed financial ties to laser companies, including ON Light Sciences, which funded the study.
Physician's Briefing