September 27, 2013
Use of Stem Cells May Improve Viability of Fat Grafts
Autologous fat grafts enriched with stem cells have significantly higher residual volumes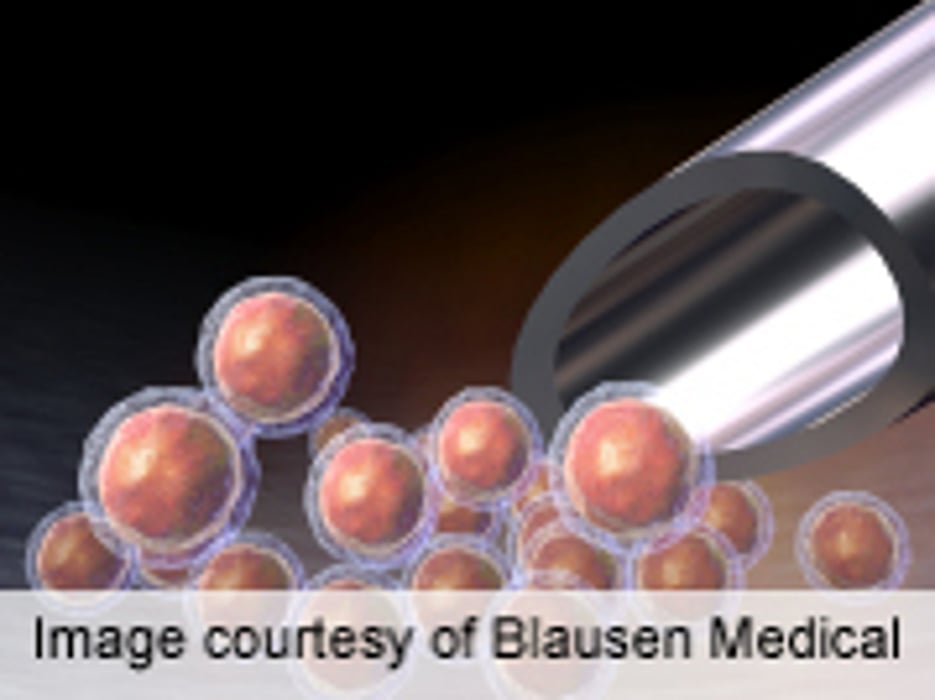 FRIDAY, Sept. 27 (HealthDay News) -- Using stem cells may improve the survival of autologous fat grafts used in reconstructive surgery, according to research published in the Sept. 28 issue of The Lancet, a theme issue on surgery.
Stig-Frederik Trojahn Kølle, M.D., of the Copenhagen University Hospital in Denmark, and colleagues conducted a randomized controlled trial comparing the survival of a fat graft enriched with autologous adipose-derived stem cells (ASCs) on one arm with that of a non-enriched fat graft on the other arm. The volumes of the injected fat grafts were measured by magnetic resonance imaging immediately after injection and at four months (before surgical removal).
In an analysis of data from 10 participants, the researchers found that the residual volume was significantly higher in ASC-enriched fat grafts (23.00 cm³; 80.9 percent of initial volume) than in control grafts (4.66 cm³; 16.3 percent of initial volume).
"The report by Kølle and colleagues provides important data to justify the use of cell-based therapy for injectable soft tissue reconstruction, and lays the foundation for refinement of interventions that can improve outcomes in minimally invasive reconstructive therapies," write the authors of an accompanying editorial.
The editorial authors disclosed financial ties to the surgical equipment industry.
Abstract
Full Text (subscription or payment may be required)
Editorial (subscription or payment may be required)
Physician's Briefing