August 25, 2020
CPR Preferences Explored for Patients Receiving Dialysis
Survey shows 23.2 percent of those who want CPR in the event of cardiac arrest value life prolongation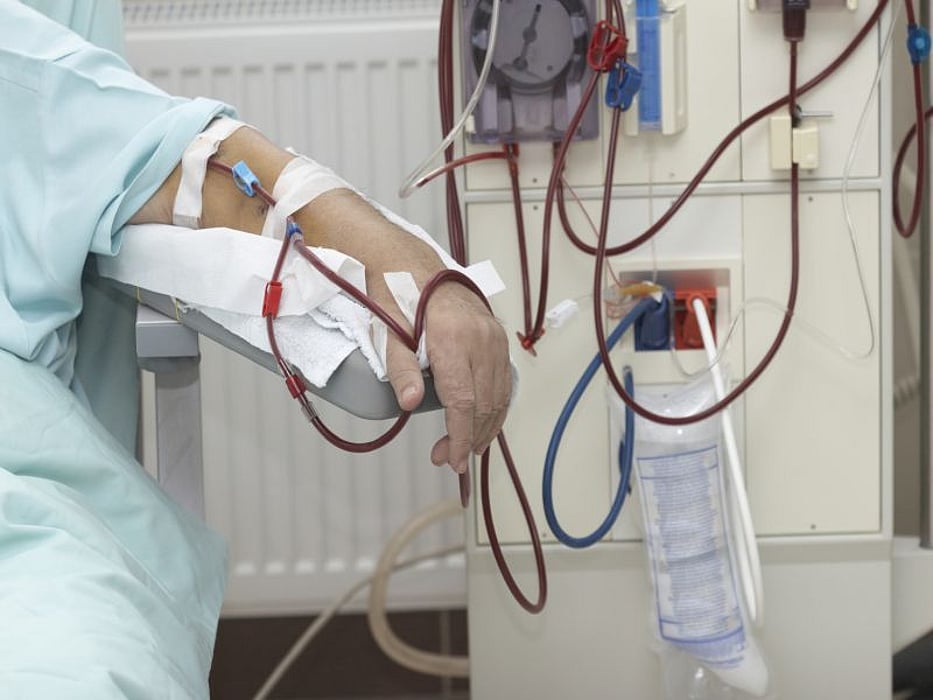 TUESDAY, Aug. 25, 2020 (HealthDay News) -- Among patients receiving dialysis, cardiopulmonary resuscitation (CPR) preferences are associated with some aspects of end-of-life care, according to a study published online Aug. 24 in JAMA Network Open.
Gwen M. Bernacki, M.D., from the University of Washington in Seattle, and colleagues described CPR preference in a cross-sectional survey study of 876 patients receiving dialysis at 31 nonprofit dialysis facilities between April 22, 2015, and Oct. 2, 2018.
The researchers found that 75.2 percent of the 738 patients who indicated that they would definitely or probably want CPR wanted mechanical ventilation compared with 9.4 percent of the 138 who did not want CPR (do not resuscitate [DNR] group). Treatment preferences were documented by 33.7 and 60.0 percent of those in the CPR and DNR groups, respectively. In terms of values about future care, 23.2 and 3.6 percent of those in the CPR and DNR groups, respectively, valued life prolongation, while 43.4 and 79.0 percent, respectively, valued comfort; 33.5 and 17.4 percent, respectively, were unsure about their wishes for future care. Overall, 28.0 and 44.9 percent of those in the CPR and DNR groups, respectively, had thought about stopping dialysis, while 24.5 and 42.0 percent, respectively, had discussed stopping dialysis.
"These findings underline the importance of educational initiatives to improve patients' understanding of the clinical context and outcomes of CPR and of contextualizing discussions about code status in a broader conversation and understanding what matters most to each patient," the authors write.
One author disclosed financial ties to the pharmaceutical and medical technology industries.
Physician's Briefing