May 19, 2014
ATS: Urine Test May Be Able to Detect Blood Clots
In contrast to D-dimer blood tests, fibrinopeptide B levels reflect ongoing thrombosis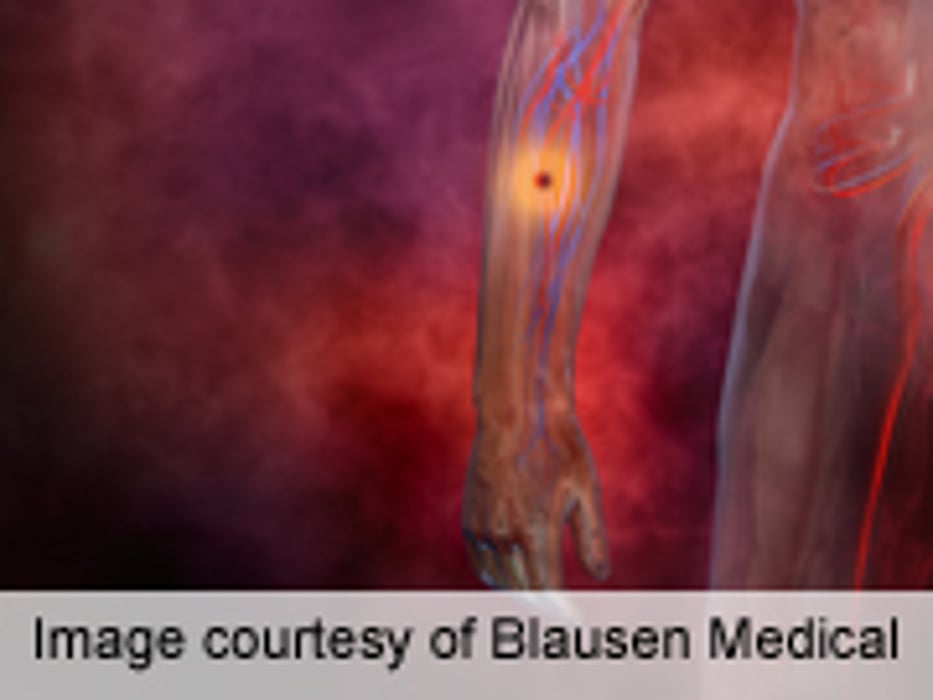 MONDAY, May 19, 2014 (HealthDay News) -- A simple urine test for fibrinopeptide B (FPB) can detect the presence of venous thromboembolism, according to a study presented at the annual meeting of the American Thoracic Society, held from May 16 to 21 in San Diego.
Timothy Fernandes, M.D., M.P.H., from the University of California in San Diego, and colleagues randomized 1,417 patients with likely acute pulmonary embolism (based on a Wells clinical model score of ≥4.5 or a positive D-dimer assay result). Urine samples, collected at the time of study enrollment from a subset of patients, were used to measure the concentration of FPB by competitive enzyme-linked immunosorbent assay. Three threshold levels of urine FPB: 2.5 ng/mL, 5 ng/mL, and 7.5 ng/mL were evaluated for sensitivity, specificity, and negative likelihood ratio.
The researchers found that among 344 patients (18 percent with pulmonary embolism), at a threshold of 2.5 ng/mL, urine FPB demonstrated sensitivity of 75.4 percent, specificity of 28.9 percent, and a negative likelihood ratio of 0.18. For thresholds of 5 ng/mL and 7.5 ng/mL, the sensitivities were 55.7 and 42.6 percent, respectively.
"The results of our study indicate that urine FPB tests may be a useful complement to current biomarkers such as D-dimer to measure for the presence and activity of venous thromboembolism," Fernandes said in a statement. "As an addition to other types of testing, FPB urine provides greater specificity and doesn't require a blood draw, which can be a major boon to patients."
The patent for the urine fibrinopeptide B test is held by the University of California Board of Regents.
Physician's Briefing