March 15, 2016
Late Parenteral Nutrition Superior in Pediatric ICU
Withholding nutrition for one week clinically superior for critically ill children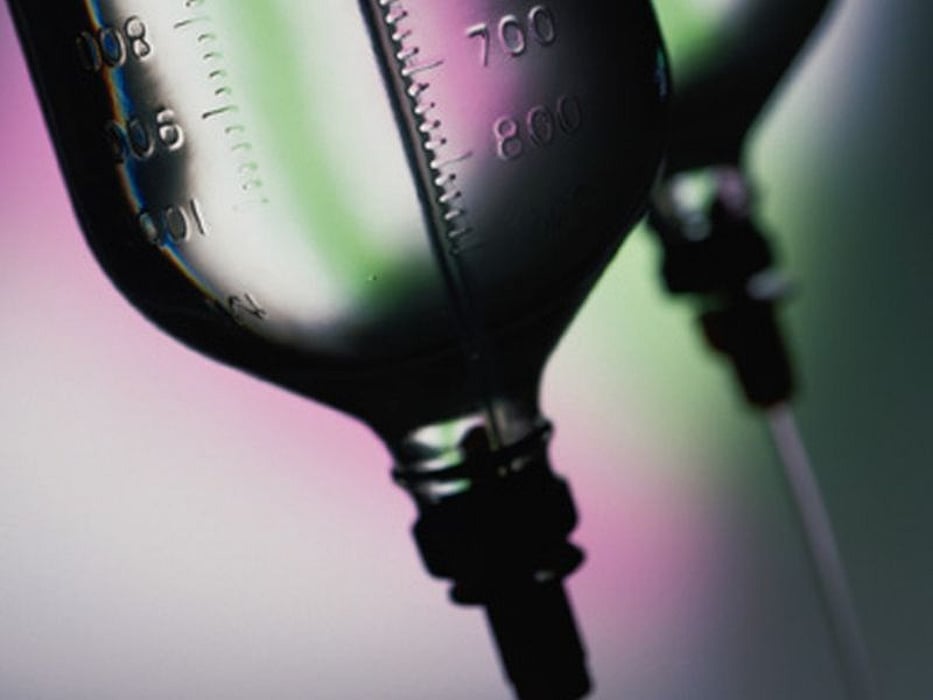 TUESDAY, March 15, 2016 (HealthDay News) -- Late parenteral nutrition is superior to early parenteral nutrition for children in the pediatric intensive care unit (ICU), according to a study published online March 15 in the New England Journal of Medicine. The research was published to coincide with the annual International Symposium on Intensive Care and Emergency Medicine, held from March 15 to 18 in Brussels.
Tom Fivez, M.D., from the KU Leuven University Hospital in Belgium, and colleagues conducted a multicenter randomized trial involving 1,440 critically ill children. Seven hundred twenty-three patients received early parenteral nutrition, initiated within 24 hours after ICU admission, while the late parenteral nutrition group received parenteral nutrition on the morning of the eighth day in the ICU.
The researchers found that the percentage of patients with a new infection was 10.7 and 18.5 percent in the late and early parenteral nutrition groups, respectively (adjusted odds ratio, 0.48); mortality was similar in the two groups. The mean duration of ICU stay was 6.5 ± 0.4 and 9.2 ± 0.8 days in the late and early parenteral nutrition groups, respectively. The likelihood of an earlier live discharge from the ICU at any time was also higher in the late parenteral nutrition group (adjusted hazard ratio, 1.23).
"In critically ill children, withholding parenteral nutrition for one week in the ICU was clinically superior to providing early parenteral nutrition," the authors write.
One author disclosed financial ties to Nutricia.
Physician's Briefing