April 11, 2017
Questionnaire-Based Approach Valid for Identifying Frailty
Frailty phenotype with three or more markers predicts death or increased disability at six months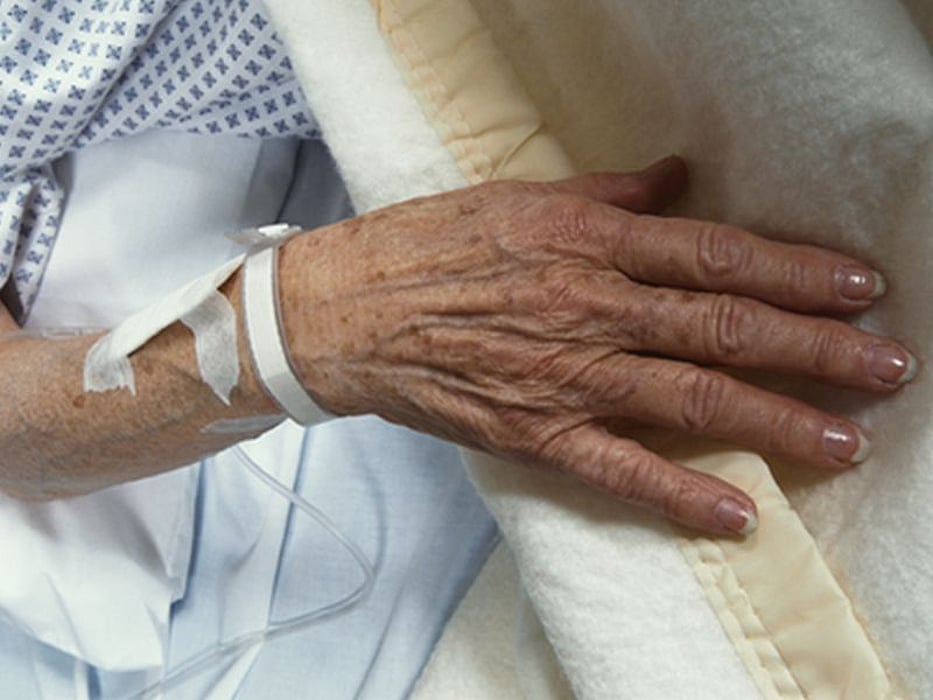 TUESDAY, April 11, 2017 (HealthDay News) -- A questionnaire-based approach seems to be valid for identifying adults in the intensive care unit with a frailty phenotype, according to a study published online March 30 in the Annals of the American Thoracic Society.
Aluko A. Hope, M.D., from the Albert Einstein College of Medicine in Bronx, N.Y., and colleagues conducted an observational cohort study involving 95 adults admitted to a medical or surgical intensive care unit. Patients or surrogates were asked about demographics, frailty markers, and pre-hospital disability status. The Clinical Frailty Scale (CFS) was completed by physicians.
The researchers found that patients with frailty markers were older (P < 0.001) and were more likely to be judged as frail by the CFS (P = 0.001). The CFS identified 36.7 percent of 49 patients with at least three frailty markers as not frail. There were no significant correlations for malnutrition and fatigue or low energy with other frailty correlates. The likelihood of dying or reporting increased disability at follow-up was increased for survivors with more frailty markers. For prediction of death or increased disability at six months, a frailty phenotype defined by three or more of seven frailty markers performed similarly to CFS (adjusted odds ratio, 3.3 versus 3.8 for CFS).
"Asking patients or surrogates about frailty markers may be a valid approach to identifying critically ill adults with a frailty phenotype associated with increased risk of adverse outcomes," the authors write.
Abstract
Full Text (subscription or payment may be required)
Physician's Briefing