February 21, 2013
IV Hydroxyethyl Starch Not OK in Critically Ill Patients
Compared to other resuscitation solutions there is an increased risk of death, kidney injury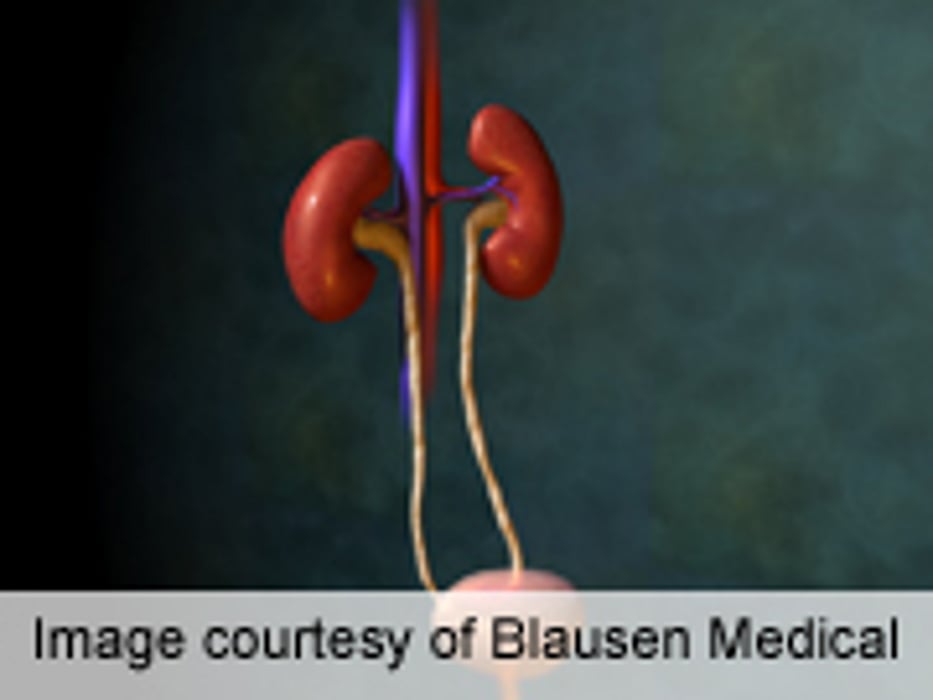 THURSDAY, Feb. 21 (HealthDay News) -- Due to significant safety concerns, hydroxyethyl starch should not be used for acute volume resuscitation in critically ill patients, according to research published in the Feb. 20 issue of the Journal of the American Medical Association.
Ryan Zarychanski, M.D., from the University of Manitoba in Winnipeg, Canada, and colleagues conducted a systematic literature review and meta-analysis of 38 randomized controlled trials comparing hydroxyethyl starch with other resuscitation fluids in critically ill patients receiving acute volume resuscitation.
The researchers found that the trials compared hydroxyethyl starch to crystalloids, albumin, or gelatin and that the majority of trials were categorized as having an unclear risk or high risk of bias. The risk ratio (RR) for death among 10,880 patients randomized to receive hydroxyethyl starch was 1.07 (95 percent confidence interval [CI], 1.00 to 1.14; absolute risk [AR], 1.20 percent; 95 percent CI, −0.26 to 2.66 percent), although this effect summary included results from seven trials performed by an investigator whose subsequent research was retracted because of scientific misconduct. Excluding those trials, hydroxyethyl starch was found to be associated with increased mortality among 10,290 patients (RR, 1.09; 95 percent CI, 1.02 to 1.17; AR, 1.51 percent; 95 percent CI, 0.02 to 3.00 percent); increased renal failure among 8,725 patients (RR, 1.27; 95 percent CI, 1.09 to 1.47; AR, 5.45 percent; 95 percent CI, 0.44 to 10.47 percent); and increased use of renal replacement therapy among 9,258 patients (RR, 1.32; 95 percent CI, 1.15 to 1.50; AR, 3.12 percent; 95 percent CI, 0.47 to 5.78 percent).
"Clinical use of hydroxyethyl starch for acute volume resuscitation is not warranted due to serious safety concerns," the authors write.
One author disclosed financial ties to Bristol-Myers Squibb and Abbott.
Abstract
Full Text (subscription or payment may be required)
Editorial (subscription or payment may be required)
Physician's Briefing