January 22, 2013
SCCM: High-Frequency Oscillatory Volume in ARDS Studied
HFOV doesn't reduce mortality in two studies of patients with acute respiratory distress syndrome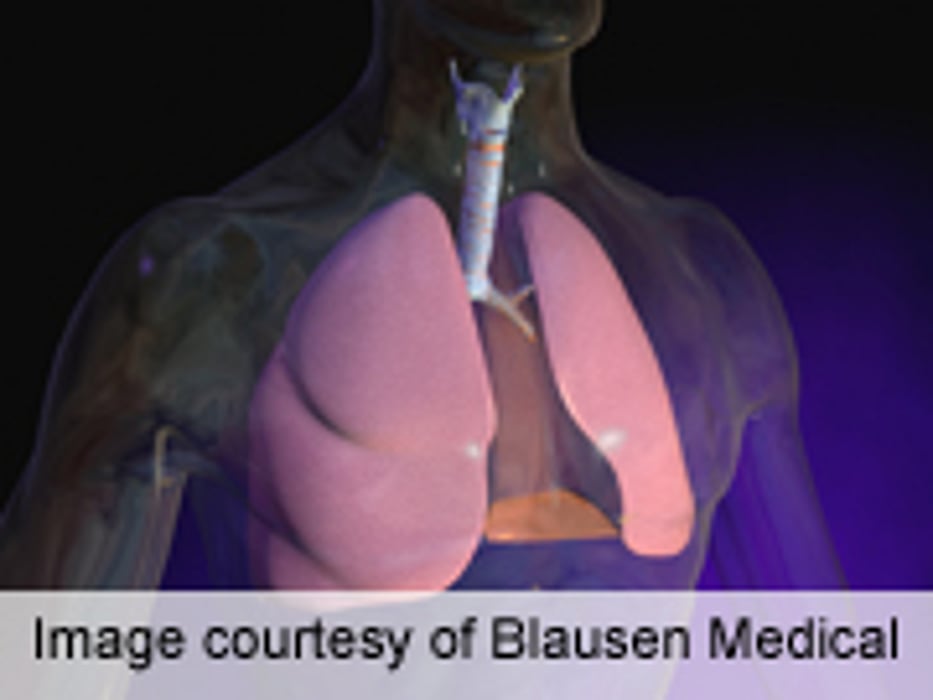 TUESDAY, Jan. 22 (HealthDay News) -- For patients with acute respiratory distress syndrome (ARDS), treatment with high-frequency oscillatory volume (HFOV) does not reduce mortality, according to two studies published online Jan. 22 in the New England Journal of Medicine to coincide with presentation at the annual meeting of the Society of Critical Care Medicine, held from Jan. 18 to 23 in San Juan, Puerto Rico.
Niall D. Ferguson, M.D., from the University of Toronto, and colleagues randomly assigned 548 of a planned 1,200 adults with new-onset moderate-to-severe ARDS to HFOV or to a control ventilation strategy with use of low tidal volumes and high positive end-expiratory pressure, both targeting lung recruitment. The researchers found that in-hospital mortality was 47 percent in the HFOV group and 35 percent in the control group (relative risk of death, 1.33), independent of baseline abnormalities in oxygenation or respiratory compliance.
Duncan Young, D.M., from the University of Oxford in the United Kingdom, and colleagues conducted a multicenter randomized trial in which adults requiring mechanical ventilation for ARDS were assigned to HFOV with a Novalung R100 Ventilator or usual ventilator care. The researchers observed no difference in all-cause mortality 30-days after randomization (41.7 and 41.1 percent, respectively).
"Considerable discussion will ensue about which patients should be included and which technologies should be used in the next trial, but for now clinicians should be cautious about applying HFOV routinely in patients with ARDS," Athul Malhotra, M.D., and Jeffrey M. Drazen, M.D., from Brigham and Women's Hospital in Boston, write in an accompanying editorial.
Several authors from the Ferguson study disclosed financial ties to industry; one author provided expert testimony for Pfizer.
Abstract - Ferguson
Full Text
Abstract - Young
Full Text
Editorial
More Information
Physician's Briefing