February 15, 2016
Lower Oxygen Saturation Target Linked to Risks for Preemies
Use of lower oxygen saturation target ups risk of combined outcome, death in post hoc analysis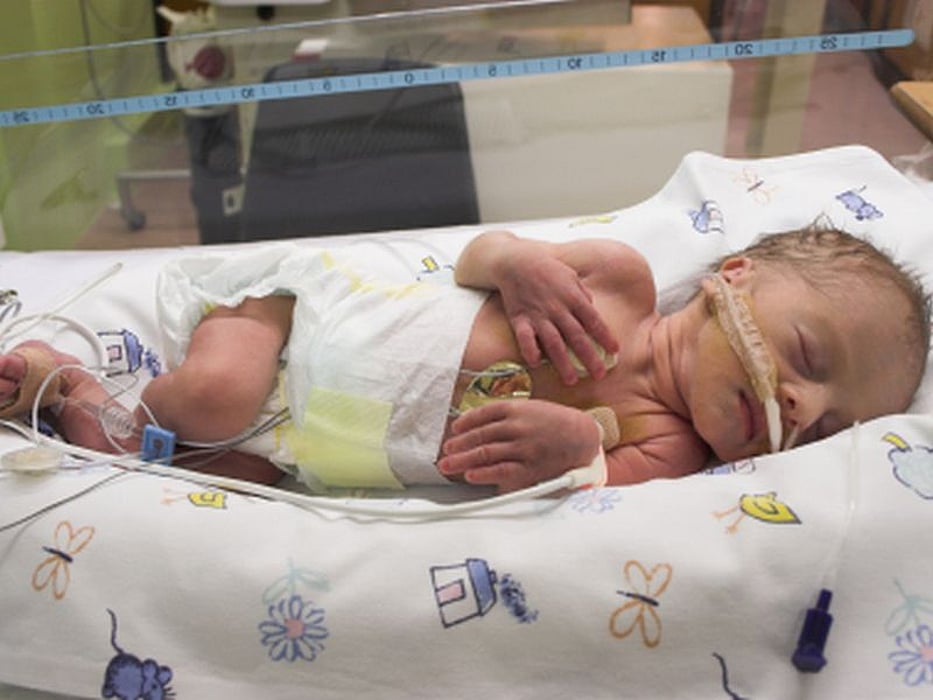 MONDAY, Feb. 15, 2016 (HealthDay News) -- Use of a lower oxygen saturation target in preterm infants is associated with increased risks, according to research published online Feb. 10 in the New England Journal of Medicine.
William Tarnow-Mordi, M.B., Ch.B., from the University of Sydney, and colleagues evaluated the safest ranges of oxygen saturation in preterm infants in two trials conducted in Australia and the United Kingdom. Infants born before 28 weeks of gestation were randomized to a lower (85 to 89 percent) or higher (91 to 95 percent) oxygen-saturation range.
The researchers found that enrollment was stopped after interim analysis showed increased mortality at a corrected gestational age of 36 weeks, after enrollment of 1,135 infants in Australia and 973 infants in the United Kingdom. In the Australian trial, the adjusted relative risk for death or disability was 1.12 (95 percent confidence interval [CI], 0.98 to 1.27); in the U.K. trial, the corresponding adjusted relative risk was 1.10 (95 percent CI, 0.97 to 1.24). In post hoc combined, unadjusted analyses that included all oximeters, the relative risk for death or disability was 1.11 (95 percent CI, 1.01 to 1.23) in the lower- versus the higher-target group, and the corresponding relative risk for death was 1.20 (95 percent CI, 1.01 to 1.43).
"The use of the lower target significantly increased the risks of this combined outcome and of death alone in post hoc combined analyses," the authors write.
Physician's Briefing