March 19, 2013
ISICEM: Cortisol Clearance Slow in Critically Ill Patients
Reduced breakdown contributes to higher cortisol levels, lower corticotropin levels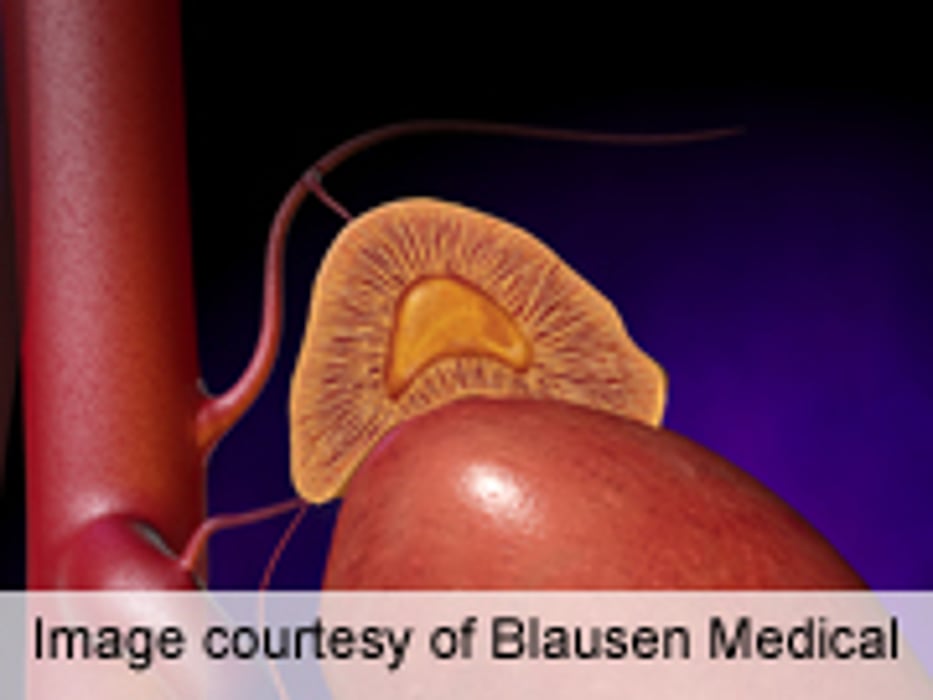 TUESDAY, March 19 (HealthDay News) -- During critical illness, reduced cortisol breakdown contributes to hypercortisolemia and corticotropin suppression, according to a study published online March 19 in the New England Journal of Medicine to coincide with presentation at the International Symposium on Intensive Care and Emergency Medicine, held from March 19 to 22 in Brussels.
Eva Boonen, M.D., from the University of Leuven in Belgium, and colleagues tested five aspects of cortisol metabolism in 158 patients from the ICU and 64 matched controls.
The researchers found that in the patients, total and free circulating cortisol levels were consistently and significantly higher, while corticotropin levels were significantly lower, compared with controls. Patients had significantly increased cortisol production (83 percent higher). In patients, during tracer infusion and after administration of 100 mg hydrocortisone, there was a significant decrease of more than 50 percent in cortisol clearance. These factors accounted for a significant, 3.5-fold increase in plasma cortisol levels for patients versus controls. Impaired clearance of cortisol was also related to a lower cortisol response to stimulation by corticotropin. Urinary steroid ratios, tracer kinetics, and assessment of liver biopsy samples all indicated that a reduction in cortisol metabolism was associated with decreased cortisol inactivation in the liver and kidney.
"In conclusion, in critically ill patients in the ICU, reduced cortisol breakdown appeared to contribute to abnormal blood cortisol levels," the authors write. "This finding has potential implications for the diagnosis of adrenal failure and its treatment in the ICU setting."
Physician's Briefing