February 28, 2017
Do Early Dental Visits Really Prevent Kids' Cavities?
Study found preventive care didn't help Medicaid toddlers in one state, but more research is needed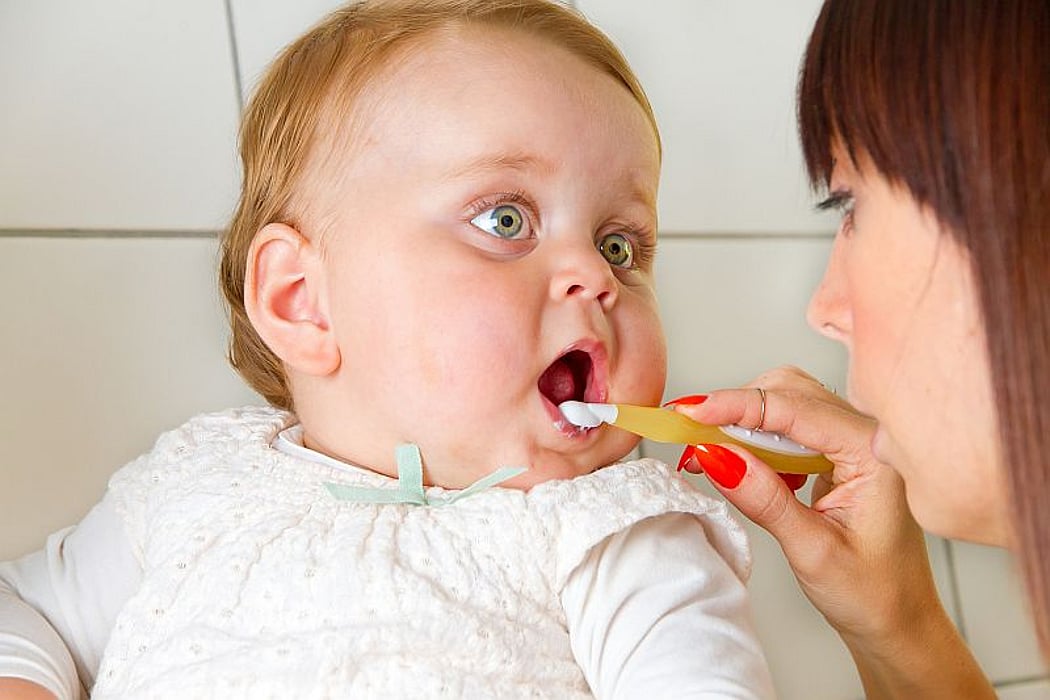 TUESDAY, Feb. 28, 2017 (HealthDay News) -- Children who start seeing the dentist before age 2 may not have any lower risk of cavities later on, a new study suggests.
In fact, researchers found, youngsters who had early preventive dental care were more likely to need cavity treatment as they grew older, compared to other kids.
"It's a counterintuitive finding," said lead researcher Justin Blackburn. He's an assistant professor at the University of Alabama at Birmingham School of Public Health.
"We're not trying to say that dentists are somehow causing kids to have tooth decay," he stressed.
Nor do the findings mean that early dental care is useless, Blackburn said.
He acknowledged that there were limitations to the study. For one, it included only children in Alabama's Medicaid program. So it's not clear whether the findings apply to U.S. kids more generally, Blackburn said.
Still, the results question the conventional wisdom that babies' and toddlers' dental visits help ensure healthier teeth later.
Right now, groups including the American Academy of Pediatrics and American Dental Association suggest that children start dental care -- whether from a dentist or pediatrician -- by the age of 12 months.
Yet there has been surprisingly little research looking at whether it actually benefits kids, Blackburn said. And a recent review of that research concluded that the evidence is "weak," he said.
"This is something we should keep studying, to make sure we're recommending what's right," Blackburn said.
The current study was published in the Feb. 27 issue of JAMA Pediatrics.
The findings are based on nearly 20,000 children in Alabama's Medicaid program. Medicaid is the publicly funded health care program for low-income Americans. Blackburn's team used insurance claims records to track the children's dental visits from birth. The average follow-up time was almost four years.
Overall, one-quarter of the children received "preventive" dental care before the age of 2. The researchers determined that by looking for particular medical codes in the Medicaid claims records.
It turned out that those children were actually more likely to need treatment for tooth decay over the next several years: Almost 21 percent did, versus 11 percent of other children -- even though both groups of kids were similar in terms of demographics and their families' overall health care use.
What is going on? An expert not involved in the study agreed that the findings don't mean that early dental care is somehow causing cavities.
Instead, some babies and toddlers who went for early visits may already have had signs of cavities, said Dr. Peter Milgrom, a professor at the University of Washington School of Dentistry in Seattle.
In that case, their visits would not have been purely preventive.
"The problem is, the study used administrative data, which doesn't tell you about [the children's] clinical status," said Milgrom, who wrote an editorial published with the study.
What does preventive care involve? According to Milgrom, the main recommended service is topical fluoride "varnish." But it's not actually clear how effective those products are, he said.
Plus, Milgrom added, "children who already have high levels of tooth decay continue to get new decay even when the varnish is applied."
But preventive dental care should include more than topical fluoride, Milgrom stressed. Doctors should be giving parents advice on cavity prevention.
That boils down to two things, he said: Using fluoride toothpaste to brush young children's baby teeth, and being careful about their diets.
One of the most important things parents can do, Milgrom noted, is to limit sugar-sweetened juices and other drinks. And never let babies sleep with a bottle, he said. Even with milk or formula, that habit can promote so-called "baby bottle tooth decay."
It's not clear, Milgrom said, how often parents in this study were getting that kind of advice.
More information
The American Academy of Pediatrics has advice on early cavity prevention.
SOURCES: Justin Blackburn, Ph.D., assistant professor, University of Alabama at Birmingham School of Public Health; Peter Milgrom, D.D.S., professor, dental public health sciences and pediatric dentistry, University of Washington School of Dentistry, Seattle; Feb. 27, 2017, JAMA Pediatrics
Consumer News