April 4, 2018
Those With Diabetes Less Likely to See Dentist Despite Health Risks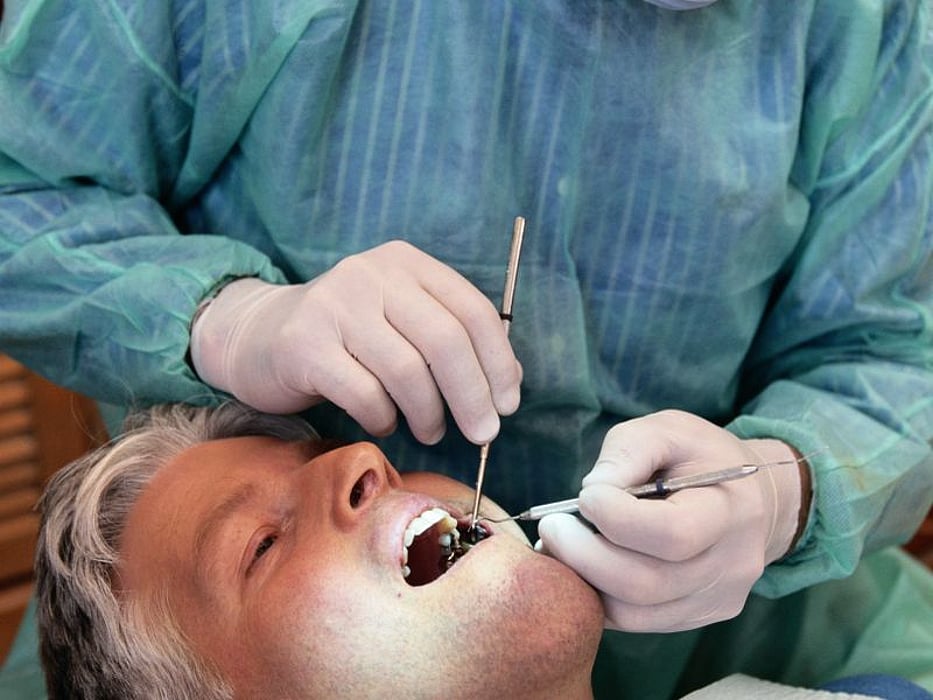 WEDNESDAY, April 4, 2018 (HealthDay News) -- Many adults with diabetes don't see the dentist often enough, even though they're at increased risk for gum disease, researchers say.
In a new study, investigators analyzed data from just over 2.5 million American adults who took part in an annual federal government health survey.
The survey results showed that people with diabetes or prediabetes were least likely to visit the dentist. The study included about 248,000 diabetics, 30,500 people with prediabetes and over 2.2 million without diabetes.
Study author Huabin Luo, of East Carolina University in Greenville, N.C., was concerned by the results. "Those who need dental care the most seem to be the least likely to have it," said Luo, an assistant professor of public health.
People with diabetes are at increased risk for gum disease, which can hamper blood-sugar control and speed the progression of diabetes, the study authors explained.
Between 2004 and 2014, annual dental visits fell from 66 percent to 61 percent among people with diabetes; from 66 percent to just under 65 percent among those with prediabetes; and from nearly 72 percent to 66.5 percent for people without diabetes, the study found.
According to the study's senior author, Bei Wu, "For people living with diabetes, regular dental check-ups -- paired with proactive dental and diabetes self-care -- are important for maintaining good oral health." Wu is director of Global Health and Aging Research at New York University's Rory Meyers College of Nursing in New York City.
"Regular dental visits provide opportunities for prevention, early detection, and treatment of periodontal [gum] disease, which can potentially help with blood-glucose control and preventing complications from diabetes," Wu explained in an NYU news release.
Health care workers should encourage people with diabetes to visit a dentist at least once a year, she suggested. "Increasing access to dental services is vital to achieving this goal," she added.
The researchers also found other differences in how often Americans see a dentist. Blacks and Hispanics were less likely to see a dentist than whites. Men and single people were also less likely to make regular visits to the dentist than women and those who are married, the findings showed.
The report was published online April 2 in the Journal of the American Dental Association.
More information
The American Diabetes Association has more on oral health problems.
SOURCE: New York University, news release, April 2, 2018
Consumer News