June 16, 2017
Case Report: Acneiform Eruption Tied to Vitamin B12 Therapy
Eruptions appeared from one week to five months after tx initiation; remission after discontinuation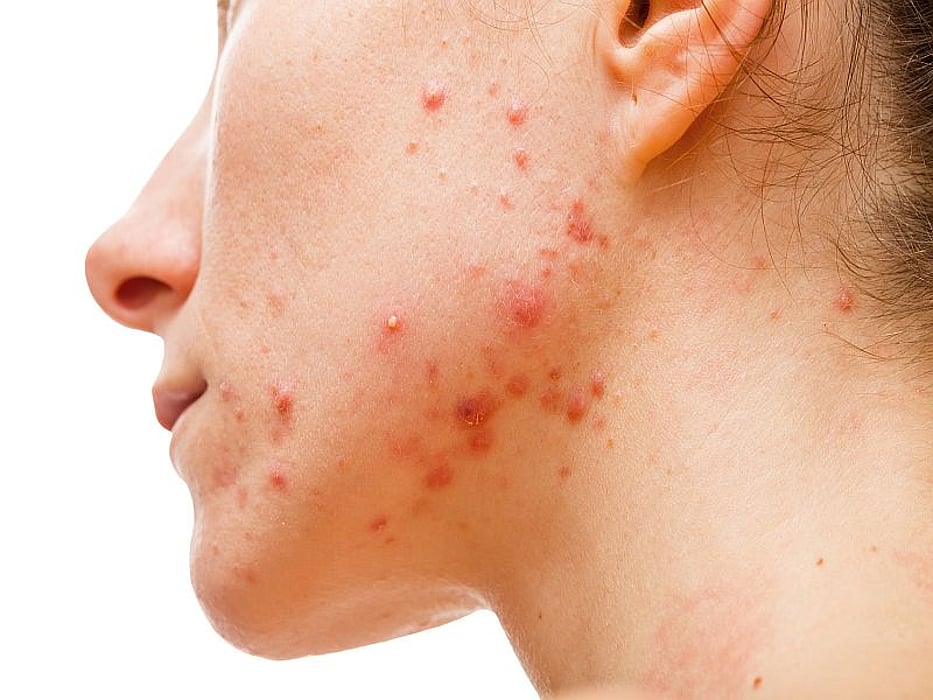 FRIDAY, June 16, 2017 (HealthDay News) -- In a case report published online June 8 in the Journal of Cosmetic Dermatology, acneiform eruption associated with vitamin B12 therapy is described in five female patients ranging in age from 21 to 62 years.
Stefano Veraldi, M.D., from the Università degli Studi di Milano in Italy, and colleagues present five cases of acneiform eruption caused by vitamin B12.
According to the authors, the cases of acneiform eruption occurred in five females aged 37, 32, 62, 29, and 21 years. The eruption was observed from one week to five months after initiation of intramuscular or oral vitamin B12 therapy. Papules and pustules located on the face characterized the clinical picture. Similar lesions were seen on the neck, shoulders, chest, and upper portion of the back in three patients. There were no comedones or cysts. Serum vitamin B12 levels were very high in two patients. In one patient, histologic examination revealed an eosinophilic folliculitis. At three to six weeks after vitamin B12 discontinuation, spontaneous and complete remission was observed.
"A careful pharmacologic history is therefore necessary in all patients with acneiform eruptions," the authors write.
Abstract
Full Text (subscription or payment may be required)
Physician's Briefing