December 20, 2017
Microneedling Plus TCA Peel Performs Well in Acne Scarring
Combo of microneedling + trichloroacetic acid more effective than microneedling +/- platelet-rich plasma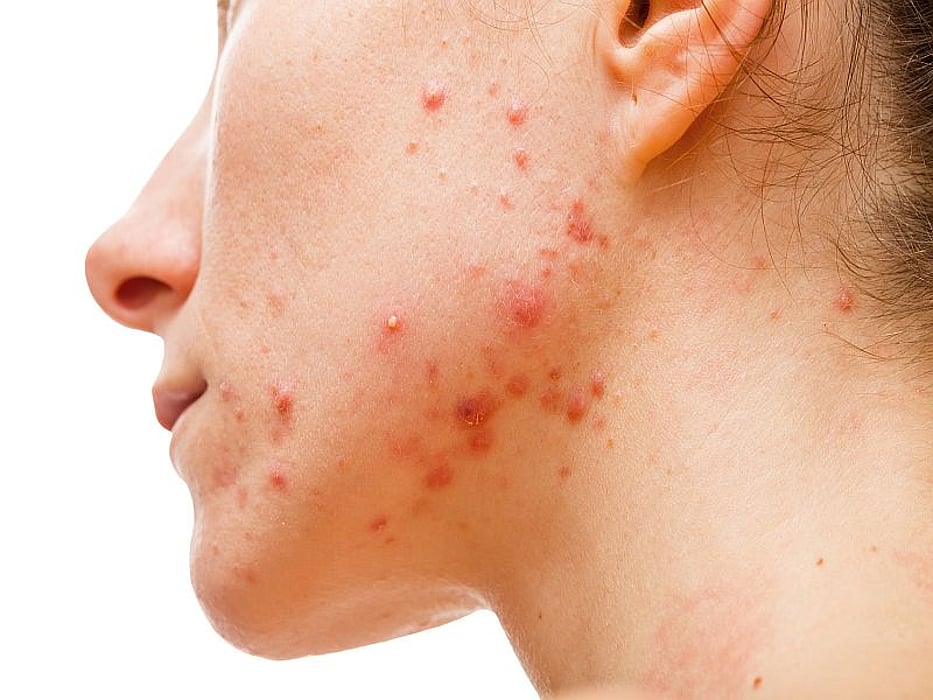 WEDNESDAY, Dec. 20, 2017 (HealthDay News) -- Microneedling combined with trichloroacetic acid (TCA) peeling is more effective than microneedling by dermaroller plus platelet-rich plasma (PRP) or microneedling alone for treatment of acne scarring, according to a study published online Dec. 10 in the Journal of Cosmetic Dermatology.
Moetaz El-Domyati, M.D., from Minia University in Al-Minya, Egypt, and colleagues evaluated the use and effectiveness of some combined minimally-invasive procedures for management of acne scarring among 24 volunteers with post-acne atrophic scars. Participants were randomly assigned to six biweekly sessions of treatment with microneedling by dermaroller alone or combined with PRP or TCA 15 percent peeling.
The researchers found that combined treatment with dermaroller and PRP or dermaroller and TCA 15 percent demonstrated significant improvement versus dermaroller alone. After treatment with dermaroller and TCA 15 percent, epidermal thickness showed statistically significant increases. All three groups showed more organized collagen bundles, new collagen formation, and decreased abnormal elastic fibers.
"Based on the clinical, histometrical, and histochemical assessment, [despite] that most volunteers showed significant improvement after treatment, however, the combined use of dermaroller and TCA 15 percent was more effective in post-acne atrophic scars than the use of dermaroller and PRP or dermaroller only," the authors write.
Abstract
Full Text (subscription or payment may be required)
Physician's Briefing