September 5, 2017
Dupilumab Improves Quality of Life in Atopic Dermatitis
Correlation for QoL scores with changes in efficacy outcomes, including eczema area and severity index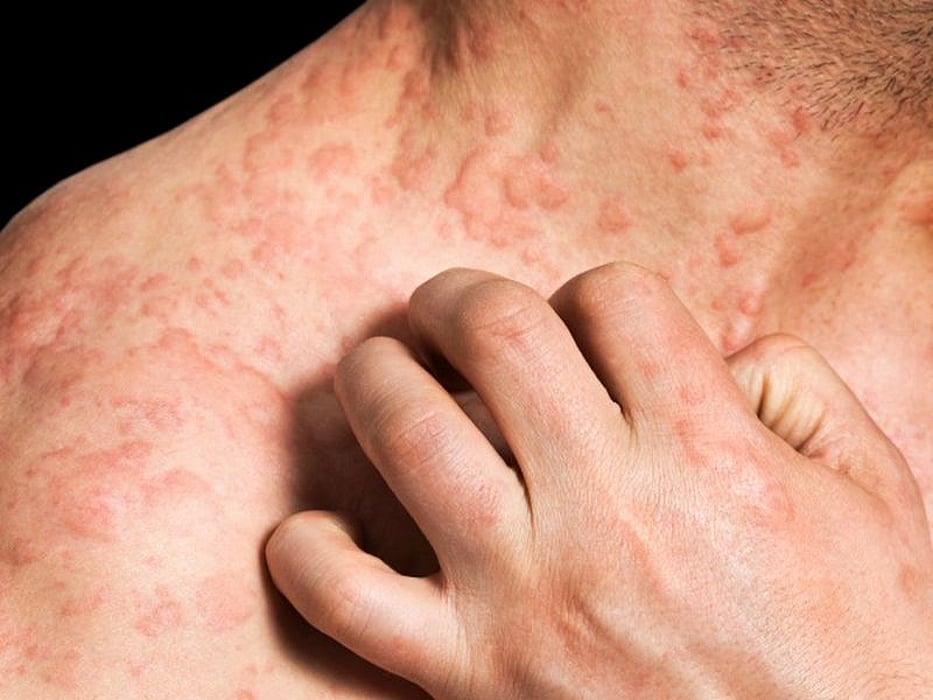 TUESDAY, Sept. 5, 2017 (HealthDay News) -- For adults with atopic dermatitis (AD), dupilumab improves health-related quality-of-life (HRQoL), and is associated with improved clinical outcomes, according to a study published online Aug. 27 in the British Journal of Dermatology.
Athanasios Tsianakas, M.D., from the University of Münster in Germany, and colleagues examined HRQoL and the correlation of HRQoL with clinical and patient-reported outcomes among patients from a placebo-controlled trial of dupilumab. Patients with moderate-to-severe AD were randomized to 12 weeks of 300 mg weekly subcutaneous dupilumab or placebo. The authors assessed the QoL Index for AD (QoLIAD) score and its correlation with efficacy outcomes in 64 adults.
The researchers found that the mean QoLIAD scores were 13.3 and 11.3 for placebo and dupilumab groups, respectively, at baseline. After 12 weeks of treatment, dupilumab correlated with a significantly improved QoLIAD score (mean percent change from baseline, −64.0 versus −11.1). Compared with placebo, the least squares mean percentage difference from baseline in QoLIAD score was −52.0 (P < 0.0001). There was a significant correlation for QoLIAD scores with changes in efficacy outcomes, including Eczema Area and Severity Index, five-dimensional pruritus, pruritus numerical rating scale, total SCORing Atopic Dermatitis (SCORAD), and SCORAD visual analogue scale scores for sleep and pruritus (all P < 0.05).
"Dupilumab improved QoLIAD scores in adults with AD and was significantly associated with improvements in study outcomes," the authors write.
The authors disclosed financial ties to pharmaceutical companies, including Regeneron Pharmaceuticals (the manufacturer of dupilumab), which together with Sanofi Genzyme provided funding for the study.
Abstract
Full Text (subscription or payment may be required)
Physician's Briefing