November 28, 2016
ASST Combined With Other Tests Best IDs Autoimmune Urticaria
ASST combined with all specific parameters has sensitivity of 97 percent, specificity of 86 percent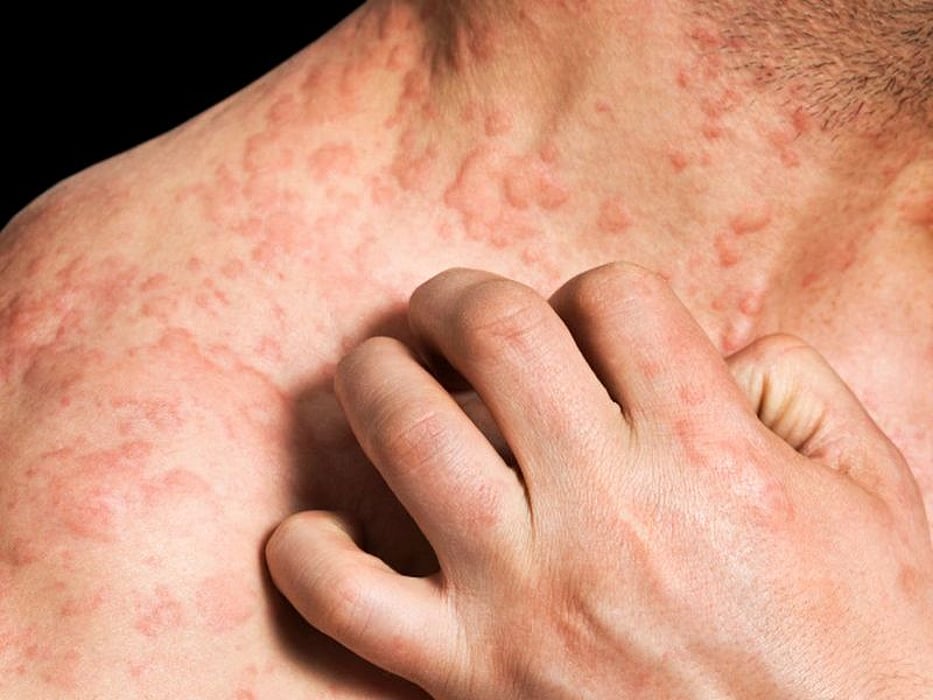 MONDAY, Nov. 28, 2016 (HealthDay News) -- The autologous serum skin test (ASST) can be combined with additional parameters to best identify chronic autoimmune urticaria (AIU), according to a research letter published online Nov. 15 in the British Journal of Dermatology.
Krisztina Hajdu, from the University of Debrecen in Hungary, and colleagues selected 55 patients with chronic spontaneous urticaria. Patients completed a detailed questionnaire and underwent laboratory testing and ASST. Urticaria severity was assessed using the Breneman score. AIU was diagnosed according to the basophil CD63 assay positivity.
The researchers found that ASST positivity, the occurrence of symptoms at night, angioedema, more than five symptomatic days/week, and anti-thyroid antibody positivity were more frequent in the AIU group versus patients with chronic spontaneous non-AIU; these parameters were defined as specific to AIU. ASST alone had sensitivity of 88 percent and specificity of 77 percent in diagnosis of AIU. The best sensitivity and specificity values (97 and 86 percent, respectively) were achieved with ASST combined with all specific parameters.
"It would be worth adding the inexpensive and simple ASST to the routine test section with the combination of thyroid laboratory tests and anamnestic/clinical data to facilitate the diagnosis of AIU," the authors write. "This easy to use, combined test can be used for the diagnosis of AIU in outpatient settings also."
Physician's Briefing