January 16, 2017
Sunflower Seed Oil, Baby Lotion Don't Harm Skin Barrier Function
Findings in healthy full-term neonates using baby lotion or sunflower seed oil for five weeks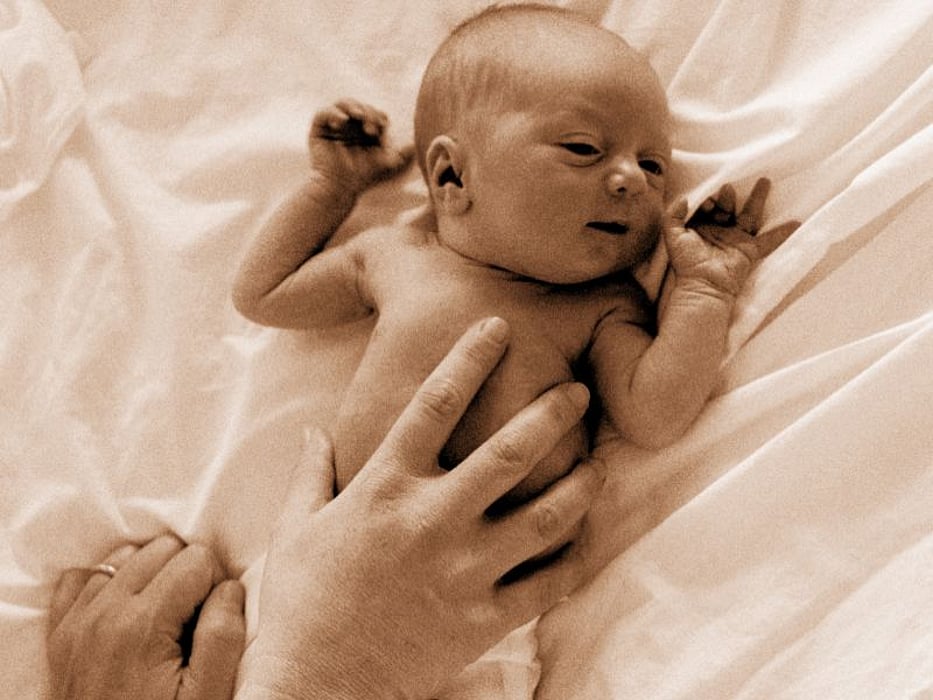 MONDAY, Jan. 16, 2017 (HealthDay News) -- Neither sunflower seed oil (SSO) nor baby lotion (L) harms skin barrier function adaptation in healthy full-term neonates, according to a study published online Jan. 10 in the Journal of Cosmetic Dermatology.
Varvara Kanti, M.D., from Charité-Universitätsmedizin Berlin, and colleagues conducted a prospective, randomized clinical study involving healthy full-term newborns aged ≤72 hours. Participants were randomized to L (22 infants) and SSO (24 infants). At inclusion and after five weeks, the authors assessed the skin barrier function in the front, abdomen, and thigh by noninvasive assessment of transepidermal water loss (TEWL), stratum corneum hydration (SCH), sebum, and skin pH.
The researchers found that, compared with baseline, at week five both groups had reduced skin pH and statistically significantly increased SCH in all measured areas. There was a statistically significant decrease in TEWL on the forearm in both groups, and on the upper leg and abdomen, respectively, in groups L and SSO.
"The course of TEWL, SCH, and pH values as well as the skin condition during the study suggests that both skin care lotion and SSO did not adversely affect the postnatal skin maturation process," the authors write.
Physician's Briefing