September 11, 2014
Non-Ablative Laser Treatments Improve Mature Burn Scars
Combined superficial/deep non-ablative fractional laser treatments may improve scar appearance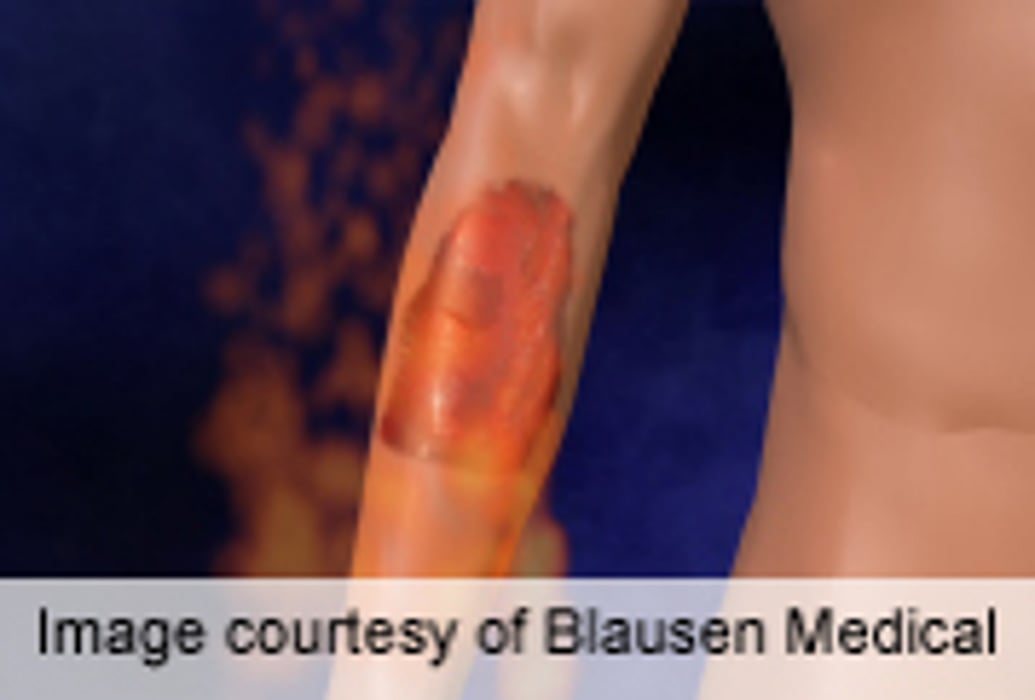 THURSDAY, Sept. 11, 2014 (HealthDay News) -- Non-ablative fractional laser treatment may provide long-term improvement of mature burn scars, according to research published online Aug. 22 in Lasers in Surgery and Medicine.
Elisabeth H. Taudorf, M.D., of the University of Copenhagen, and colleagues analyzed data for 17 patients with normotrophic (11 patients), hypertrophic (five patients), or atrophic (one patient) scars. Side-by-side scar areas were randomly assigned to three monthly combined superficial and deep non-ablative fractional laser treatments or no treatment. Clinical outcomes were assessed using a modified-Patient-and-Observer-Scar-Assessment-Scale (mPOSAS; 1="normal skin," 10="worst imaginable scar"); histological outcomes also were evaluated.
The researchers found that laser-treated scars, compared with untreated scars, showed continuous improvement in appearance (mPOSAS baseline: 7; six months: 4). Histologic findings at six months indicated collagen remodeling. At six months, patients reported satisfaction with treatment (6 on a scale of 1 to 10), and 82 percent reported improved scar texture. Treatments caused mild to moderate pain. No patient experienced worsening of scar appearance.
"Combined superficial and deep non-ablative fractional laser-treatments induce long-term clinical and histological improvement of mature burn scars," the authors write.
One of the authors received a grant to cover laboratory costs, and Palomar Medical Technologies provided laboratory equipment.
Abstract
Full Text (subscription or payment may be required)
Physician's Briefing