December 11, 2014
Guidelines Developed for Use of Adjunct Tx in Atopic Dermatitis
Adjunctive and complementary approaches include education, dietary interventions, Chinese medicine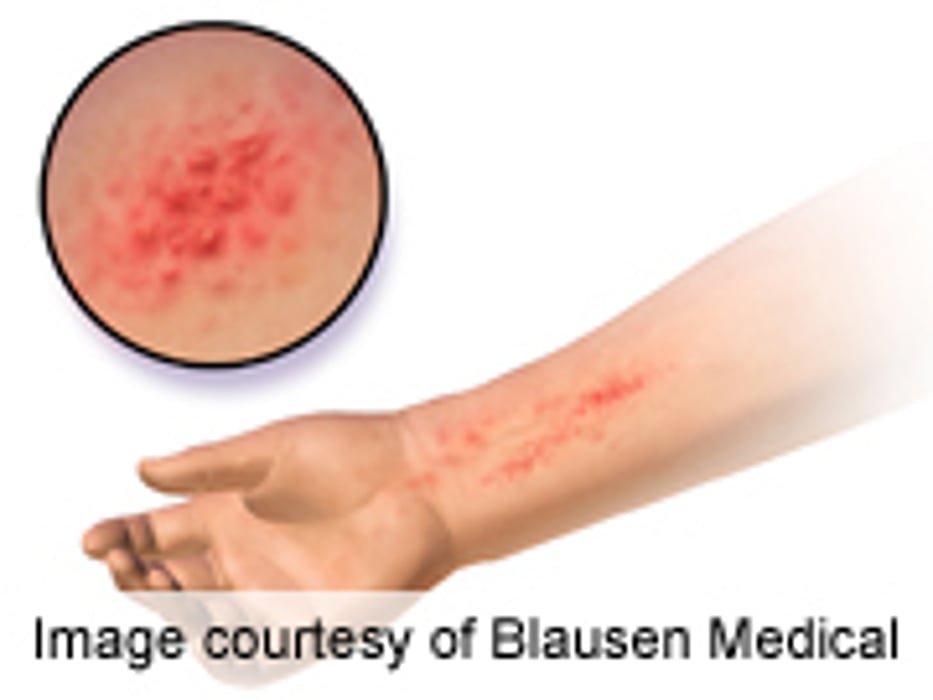 THURSDAY, Dec. 11, 2014 (HealthDay News) -- For patients with atopic dermatitis, adjunctive and complementary therapies are available, although evidence is limited for many of these approaches, according to guidelines published in the December issue of the Journal of the American Academy of Dermatology.
Robert Sidbury, M.D., from Seattle Children's Hospital, and colleagues developed evidence-based guidelines to address the management of atopic dermatitis with a focus on treatments for flare prevention. They reviewed adjunctive and complementary therapies and approaches for pediatric and adult atopic dermatitis.
The researchers discussed different adjunctive and complementary modalities that have been used in the treatment of atopic dermatitis. Given the complexity of the pathogenesis of and multiple therapies for atopic dermatitis, educational interventions are recommended for achieving and maintaining good response. Dietary interventions for atopic dermatitis include elimination diets, probiotics/prebiotics, and dietary supplements. Environmental modifications such as avoidance of mechanical and chemical irritants are recommended, although there are few well-controlled studies. Complementary therapies such as Chinese herbal therapy and massage therapy have also been tried, although there are little data to support these complementary therapies.
"In review of the currently available highest level of evidence, the expert work group acknowledges that while multiple studies have been performed on prevention of flares and the use of adjunctive therapies and approaches, much has yet to be learned," the authors write.
Several authors disclosed financial ties to the pharmaceutical and biotechnology industries.
Abstract
Full Text (subscription or payment may be required)
Physician's Briefing