August 29, 2014
Photodynamic Therapy Beats Cryotherapy for Actinic Keratoses
Relative risk for complete lesion clearance at three months 14 percent higher with PDT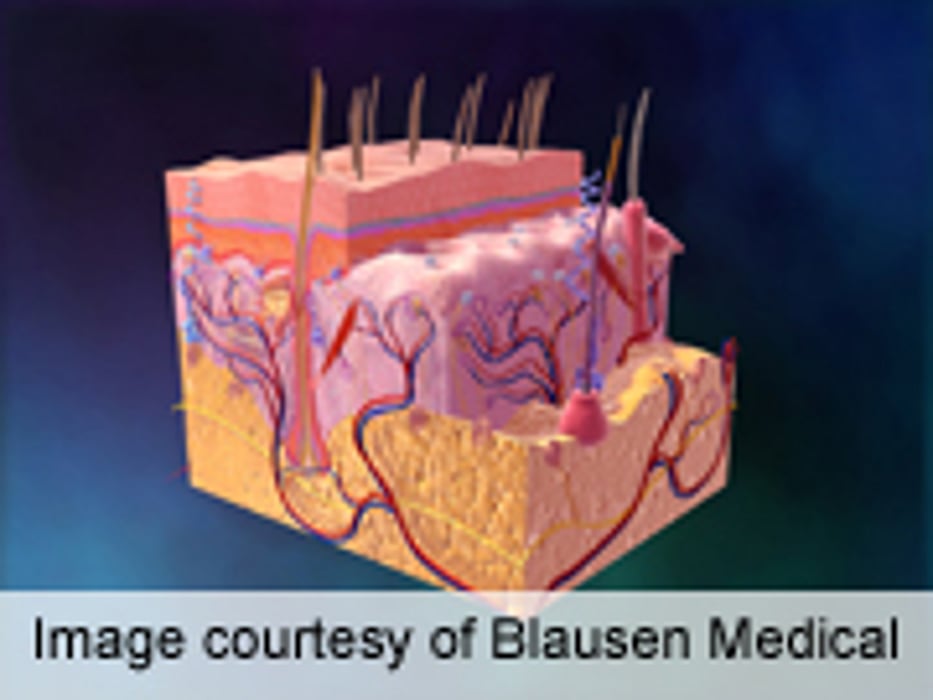 FRIDAY, Aug. 29, 2014 (HealthDay News) -- For actinic keratoses (AKs), photodynamic therapy (PDT) is associated with improved response compared with cryotherapy, according to a meta-analysis published online Aug. 27 in JAMA Dermatology.
Gayatri Patel, M.D., M.P.H., from the University of California Davis Medical Center in Sacramento, and colleagues examined the effectiveness of PDT versus other methods for treatment of AKs. Data were collected from randomized PDT trials that used aminolevulinic acid hydrochloride or methyl aminolevulinate hydrochloride as stabilizers and included 10 or more participants. Thirteen studies were included in the final synthesis, four of which were eligible for meta-analysis.
Meta-analysis was performed with cryotherapy as a comparator. The meta-analysis included 641 participants, with 2,174 cryotherapy-treated AKs and 2,170 PDT-treated AKs. The researchers found that at three months after PDT treatment, the pooled relative risk for complete response (lesion clearance) was 1.14, compared with cryotherapy. There was no indication of publication bias.
"Photodynamic therapy has a 14 percent better chance of complete lesion clearance at three months after treatment than cryotherapy for thin AKs on the face and scalp," the authors write.
Abstract
Full Text (subscription or payment may be required)
Editorial (subscription or payment may be required)
Physician's Briefing