February 13, 2013
Tedizolid Phosphate Viable for Bacterial Skin Infections
Tedizolid phosphate noninferior to linezolid in phase 3 trial, with good early clinical response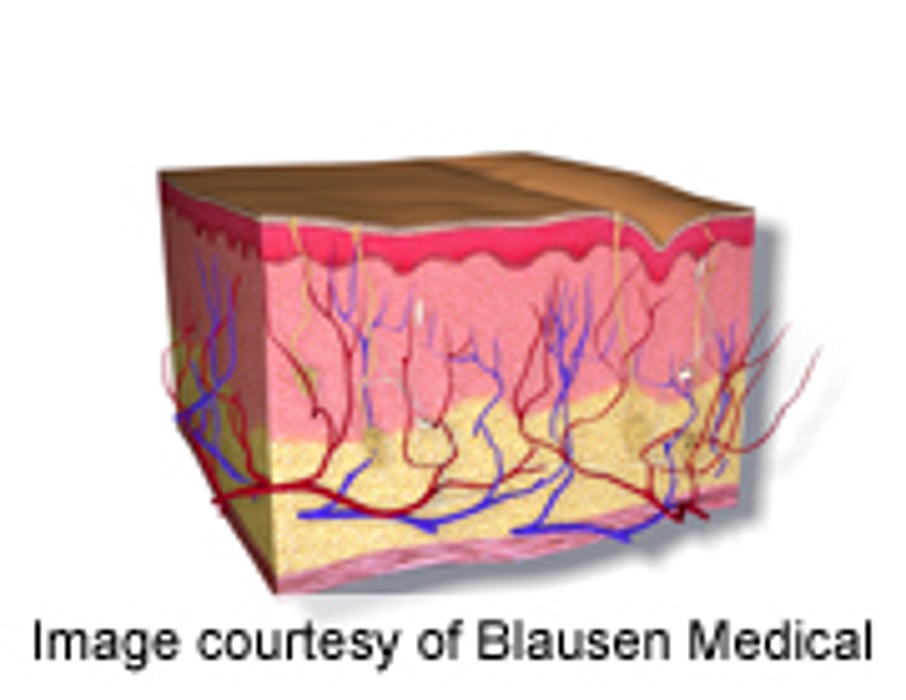 WEDNESDAY, Feb. 13 (HealthDay News) -- Six days of tedizolid phosphate treatment is noninferior to a 10-day course of linezolid for treating acute bacterial skin and skin structure infections (ABSSSIs), according to a study published in the Feb. 13 issue of the Journal of the American Medical Association.
Philippe Prokocimer, M.D., from Trius Therapeutics Inc. in San Diego, and colleagues conducted a phase 3 noninferiority trial at 81 study centers involving 667 adults aged 18 years or older with ABSSSIs. Participants were randomly allocated to receive treatment with a once-daily dose of 200 mg oral tedizolid phosphate for six days (332 patients) or 600 mg of oral linezolid every 12 hours for 10 days (335 patients).
The researchers found that the early clinical treatment response rates were 79.5 percent in the tedizolid phosphate group and 79.4 percent in the linezolid group. At the end of treatment (day 11), the sustained clinical treatment response rates were 69.3 and 71.9 percent, respectively. At a post-therapy evaluation visit (one to two weeks after the end-of-treatment visit), the investigator-assessed clinical treatment success rates were 85.5 and 86.0 percent, respectively, and were similar for the 178 patients with methicillin-resistant Staphylococcus aureus in the primary lesion.
"A short course of tedizolid phosphate was statistically noninferior to a 10-day course of linezolid for both early and sustained clinical responses in patients with ABSSSIs," the authors write.
Several authors disclosed financial ties to pharmaceutical companies, including the manufacturer of tedizolid phosphate Trius Therapeutics, which funded and conducted the trial.
Abstract
Full Text (subscription or payment may be required)
Editorial (subscription or payment may be required)
Physician's Briefing