January 5, 2017
Consultations Rarely Address Psoriasis Patients' Concerns
Patients report wanting to be met as individuals, prefer individualized health education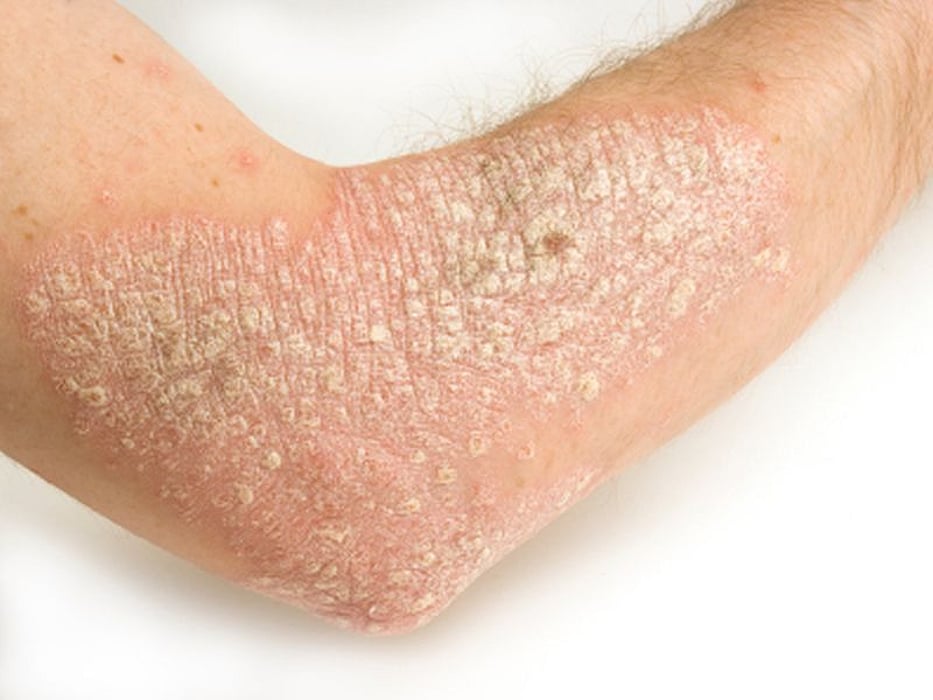 THURSDAY, Jan. 5, 2017 (HealthDay News) -- Patients with psoriasis report wanting to be treated as individuals and preferring individualized health education, although clinical consultations rarely address their concerns, according to research published online Dec. 29 in the British Journal of Dermatology.
Lina R. Khoury, from the University of Copenhagen in Denmark, and colleagues explored unmet needs and health perceptions of patients with psoriasis in a qualitative investigation using data generated from semistructured interviews with 16 psoriasis patients.
The researchers identified the challenges and dilemmas of patient-centered psoriasis care. As the burden of living with psoriasis goes beyond the skin, patients have a strong need to be met as individuals. Patients want efficient treatment and dream of being cured of psoriasis. In order to adjust their knowledge and self-management skills, patients prefer individualized health education. In clinical consultations, these central issues are rarely addressed.
"Consultations with a standardized structure do not match the individual challenges and health care needs of patients with psoriasis," the authors write. "In order to achieve a more patient-centered approach, health professionals should implement minor structural changes to dermatological services to meet patients' current needs and [to invite] dialogue about the patients' emotional well -being and concerns that go beyond biomedical factors, as well as offer individualized health education."
Physician's Briefing