February 19, 2020
Several Drugs Have Similar Efficacy for Plaque Psoriasis
Findings based on meta-analysis of data for short- and long-term efficacy from 60 clinical trials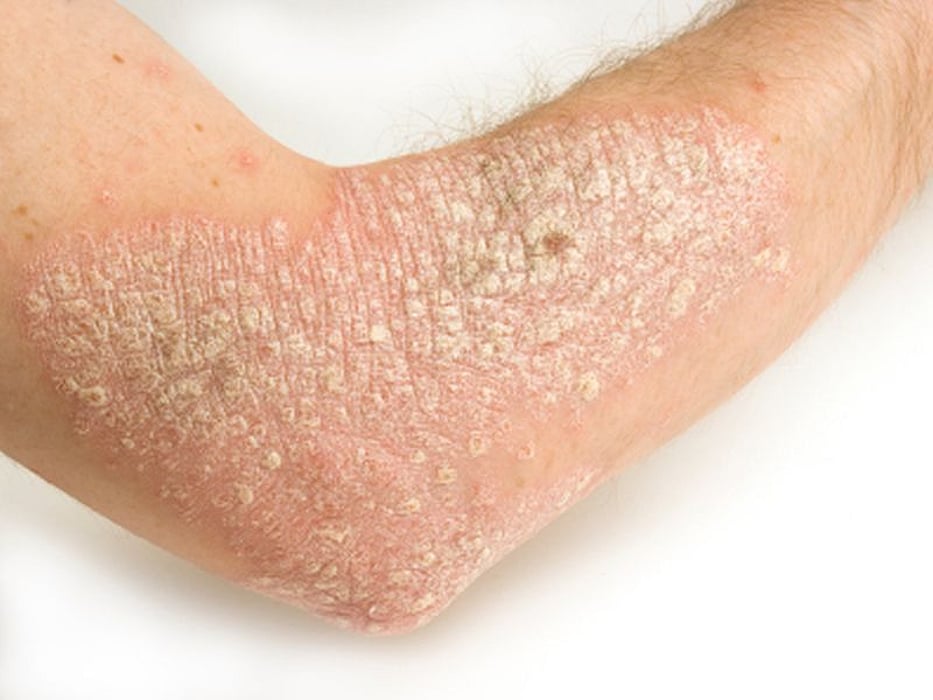 WEDNESDAY, Feb. 19, 2020 (HealthDay News) -- Four drugs have similar Psoriasis Area and Severity Index (PASI) response rates for both short- and long-term treatment of plaque psoriasis, according to a review published online Feb. 5 in JAMA Dermatology.
April W. Armstrong, M.D., from University of Southern California in Los Angeles, and colleagues conducted a systematic literature review to identify Phase 2, 3, or 4 randomized clinical trials of treatments licensed by the U.S. Food and Drug Administration and the European Medicines Agency for adults with moderate to severe psoriasis. Eligible studies included data on PASI assessment of 75 percent, 90 percent, and 100 percent reductions (PASI 75, 90, and 100) at 10 to 16 weeks (short-term efficacy) or 44 to 60 weeks (long-term efficacy).
Based on 60 included trials, the researchers found that for the short term, the highest PASI 90 rates were seen with risankizumab-rzaa (71.6 percent), brodalumab (70.8 percent), ixekizumab (70.6 percent), and guselkumab (67.3 percent). For the long term, the treatments with the highest PASI 90 rates were risankizumab-rzaa (79.4 percent), guselkumab (76.5 percent), brodalumab (74 percent), and ixekizumab (73.9 percent). For short-term and long-term PASI 75 and 100 responses, findings were similar.
"In the absence of head-to-head randomized clinical trials of treatments for moderate to severe plaque psoriasis, this study provides what we believe to be a comprehensive assessment of the comparative short-term and long-term efficacy among several novel treatments," the authors write.
Several authors disclosed financial ties to pharmaceutical companies, including AbbVie, which funded the study.
Abstract/Full Text (subscription or payment may be required)
Editorial (subscription or payment may be required)
Physician's Briefing