September 28, 2016
Benign-Appearing Pediatric Skin Lesions May Be Melanoma
Benign-appearing lesions often deeper, have higher T stage than clinically malignant appearing lesions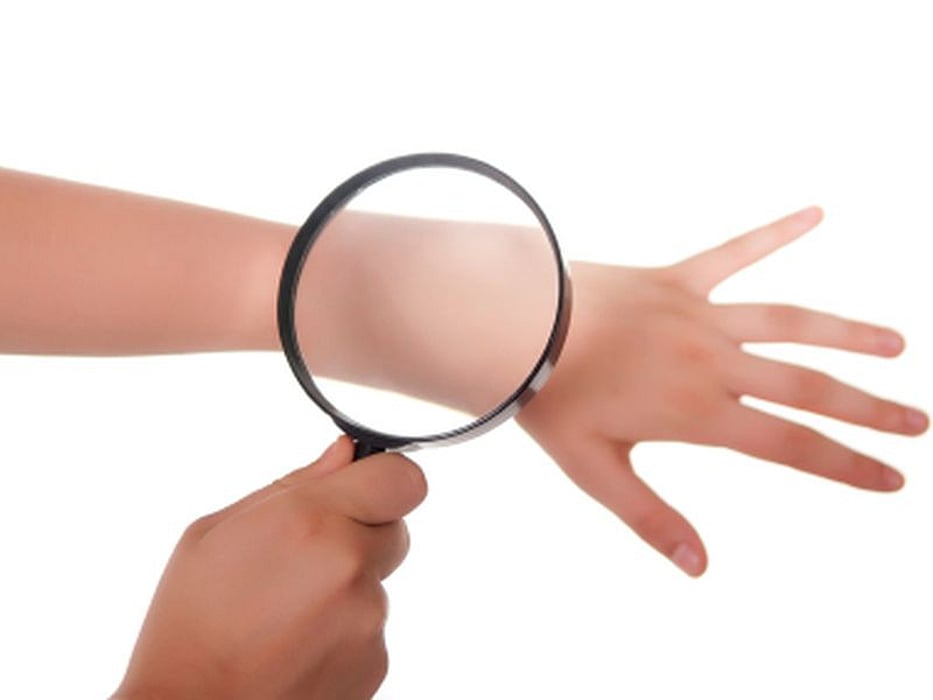 WEDNESDAY, Sept. 28, 2016 (HealthDay News) -- Pediatric skin lesions that mimic benign lesions are more often deeper and have a higher T stage than melanomas with a clinically malignant appearance, according to research published in the October issue of the Journal of the American Academy of Dermatology.
Mario Mitkov, M.D., from the Mayo Clinic in Jacksonville, Fla., and colleagues conducted a retrospective review of records from January 2000 to January 2015 for children and young adults (age 21 years or younger) with a diagnosis of primary cutaneous melanoma.
The researchers found that, compared with melanomas with a clinically malignant appearance, pediatric melanomas that mimicked benign skin lesions were more often deeper (>1 mm; odds ratio, 5.48) and had a higher T stage (odds ratio [T2, T3, or T4], 6.28). Sixty-six percent of pediatric melanomas originally diagnosed as benign melanocytic lesions exhibited changes in size, shape, and color.
"Benign-appearing pediatric skin lesions with a history of evolution, bleeding, or ulceration should raise suspicion for melanoma," the authors write. "Although biopsy of all lesions that exhibit change in children is not practical, safe, or desired, close monitoring is recommended."
Abstract
Full Text (subscription or payment may be required)
Physician's Briefing