November 10, 2016
Clinical Features Can Be Used to Tailor Melanoma Screening
A tailored surveillance program could lead to greater precision in melanoma prevention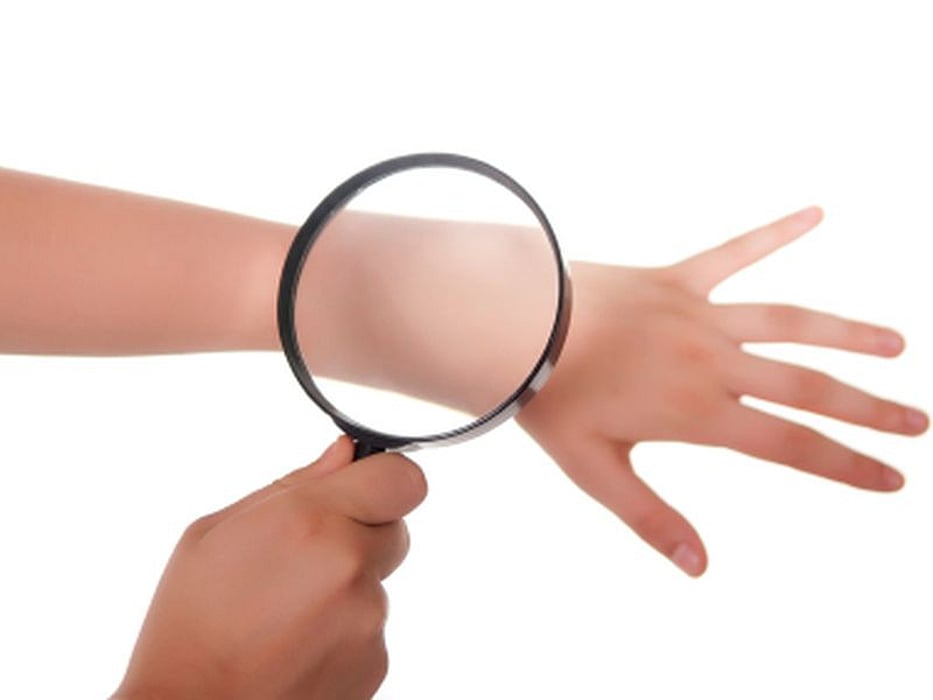 THURSDAY, Nov. 10, 2016 (HealthDay News) -- Certain patients at high risk of melanoma may benefit from more tailored skin exams, according to a study published online Nov. 9 in JAMA Dermatology.
Caroline Watts, M.P.H., of the Sydney School of Public Health, and colleagues followed 2,727 melanoma patients, each of whom was defined as either higher- or lower-risk of having a recurrence. Participants were considered higher risk if they'd had multiple other melanomas in the past, had blood relatives with the cancer, or had many moles on their skin.
The researchers found that, overall, patients in the high-risk group tended to be younger than other melanoma patients. Patients with a lot of moles often had cancer on the trunk: 41 percent, versus 29 percent of other patients. Among patients with a family history of melanoma, the limbs were most often affected -- 57 percent of the time, versus 42 percent among patients with no family history. Those with a personal history of melanoma more often had cancer on the face or neck, versus patients who'd never been diagnosed before: 21 versus 15 percent.
"Individuals at higher risk of developing melanoma are likely to benefit from increased surveillance, including whole-body skin checks and monitoring of nevi," the authors write. "The results of our study suggest that a person's risk factor status might be used to tailor their surveillance program in terms of starting age and education about skin self-examination, or more intensive surveillance."
Full Text
Editorial (subscription or payment may be required)
Physician's Briefing