July 28, 2017
Intel Gained on Melanoma Risk for Renal Transplant Patients
Age-standardized relative rate of melanoma 4.9 in U.S. Renal Data System versus SEER patients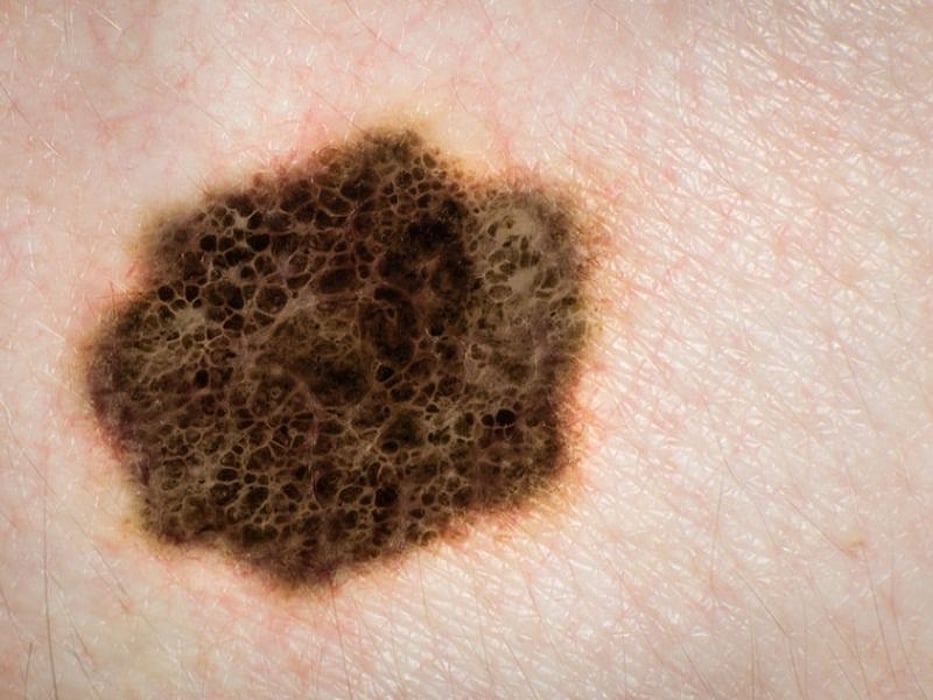 FRIDAY, July 28, 2017 (HealthDay News) -- Renal transplant recipients have increased risk of developing melanoma, with specific risk factors that should be monitored, according to a study published online July 26 in JAMA Dermatology.
Mona Ascha, M.D., from the Case Western Reserve University School of Medicine in Cleveland, and colleagues examined differences in baseline characteristics between those who did and did not develop melanoma in a cohort of renal transplant recipients from the United States Renal Data System (USRDS) database from 2004 to 2012. The authors also performed a survival analysis.
The researchers found that 0.4 percent of the 105,174 patients who received kidney transplants between 2004 and 2012 had a record of melanoma after transplantation. Older age among recipients and donors, male sex, recipient and donor white race, less than four human leukocyte antigen mismatches, living donors, and sirolimus and cyclosporine therapy were significant risk factors for developing versus not developing melanoma. On survival analysis, significant risk factors included older recipient age, recipient male sex, recipient white race, living donors, and sirolimus and cyclosporine therapy. Compared with Surveillance, Epidemiology, and End Results patients, the age-standardized relative rate of melanoma in USRDS patients was 4.9 across all years. Among patients who developed melanoma, the Kaplan-Meier estimate of the median time to melanoma was 1.45 years.
"We believe that the risk factors we identified can guide clinicians in providing adequate care for patients in this vulnerable group," the authors write.
Abstract/Full Text (subscription or payment may be required)
Physician's Briefing