February 24, 2017
Large-Scale Skin Cancer Screening Initiative Feasible
Screened patients more likely to be diagnosed with melanoma and thinner invasive melanoma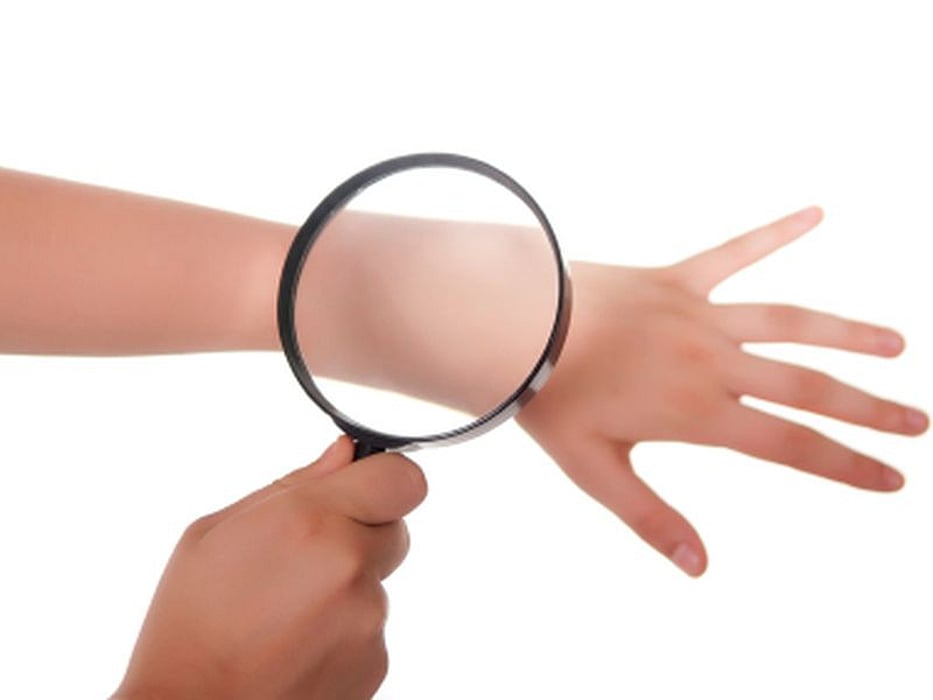 FRIDAY, Feb. 24, 2017 (HealthDay News) -- Large-scale skin cancer screening, including full-body skin examination (FBSE) is feasible and increases diagnosis of melanoma and thinner invasive melanoma, according to a study published online Feb. 23 in JAMA Oncology.
Laura K. Ferris, M.D., Ph.D., from the University of Pittsburgh, and colleagues describe a skin cancer screening initiative implemented in a large health care system among adults seen during an office visit with a University of Pittsburgh Medical Center-employed primary care physician. The intervention included implementation of a campaign promoting annual skin cancer screening by FBSE.
The researchers found that 15.9 percent of the screen-eligible population of 333,735 adult patients received FBSE. Overall, 50 and 104 melanomas were diagnosed in screened and unscreened patients, respectively. Compared with unscreened patients, screened patients were more likely to be diagnosed with a melanoma (adjusted risk ratio, 2.4; 95 percent confidence interval, 1.7 to 3.4; P < 0.001) and to have a thinner invasive melanoma (median thickness, 0.37 versus 0.65 mm; P < 0.001). Screened and unscreened patients had similar incidence of melanoma lesions 1 mm or thicker (adjusted risk ratio, 0.7; 95 percent confidence interval, 0.2 to 2.2; P = 0.52).
"Large-scale screening for melanoma within a U.S. health care system is feasible and can result in increased detection of thinner melanomas," the authors write.
Several authors disclosed financial ties to the pharmaceutical industry.
Abstract/Full Text (subscription or payment may be required)
Physician's Briefing