December 21, 2016
Melanoma Incidence, Mortality Continue to Rise in the U.S.
Compound annual growth rate: 0.9 percent in raw incidence, 3.0 percent in in situ melanoma incidence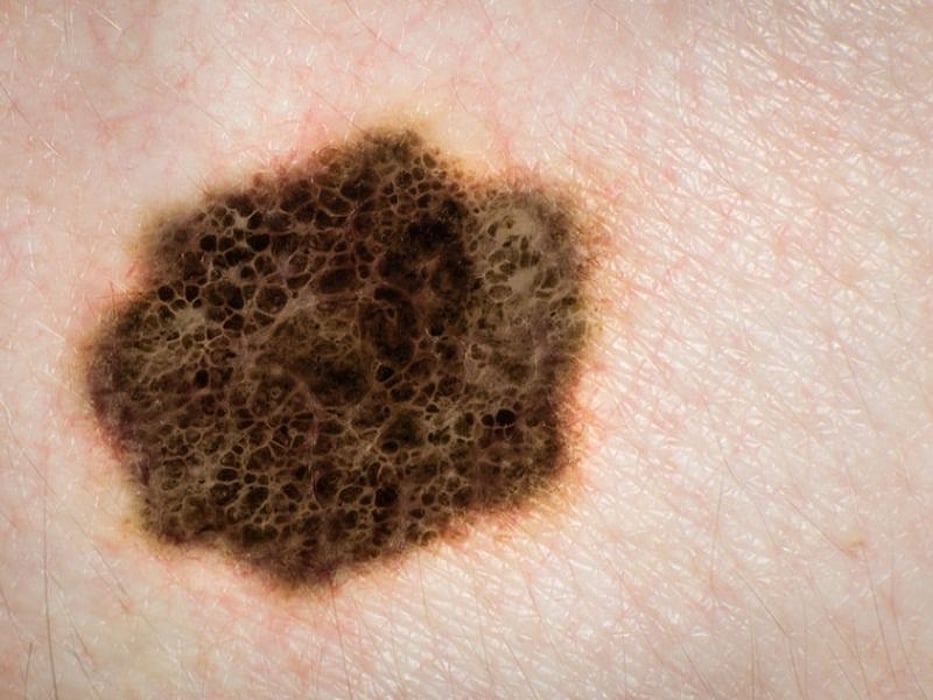 WEDNESDAY, Dec. 21, 2016 (HealthDay News) -- The burden of melanoma is increasing in the United States, according to a research letter published online Dec. 21 in JAMA Dermatology.
Alex M. Glazer, M.D., from the National Society for Cutaneous Medicine in New York City, and colleagues compared data on the absolute number of invasive melanomas reported in 2016 with similarly obtained data in 2009. They calculated raw incidence rates for 2016 and 2009, and then calculated the compound annual growth rates (CAGR).
The researchers note that in 2016, an estimated 76,380 Americans will be diagnosed with invasive melanoma. The raw incidence rates increased from 22.2 to 23.6 per 100,000 population (0.9 percent CAGR). The current lifetime risk of an American developing invasive melanoma is one in 54, compared with one in 58 reported in 2009. Over the studied period, the increase in in situ melanoma incidence rose more rapidly (3.0 percent CAGR), with the lifetime risk increasing from one in 78 to one in 58. In 2016, the lifetime risk of being diagnosed with invasive or in situ melanoma is one in 28. There was also an increase in the annual number of population-adjusted melanoma deaths (1.5 percent CAGR).
"This study's results demonstrate that the incidence of invasive melanoma in the United States is increasing on a lesser trajectory in the last seven years than the mortality rate, suggesting that we may not yet be seeing the effect of earlier detection on melanoma mortality," the authors write.
Physician's Briefing